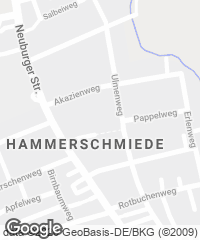 Devastating fires, changes in style, bombings: since it first went up almost a thousand years ago, the Church of Saint Moritz has been through it all. Following aesthetic and liturgical criteria, a recent transformation has tried to purify its interior and create a sacred atmosphere in tune with the times.
Because of the strict separation between the priest and the parishioners, combined with a strong focus on the main altar, this church is a clear example of the Wegenkirche arrangement. Though the renovation has softened this hierarchy by moving the altar closer to the congregation, it has also strengthened it on an aesthetic level through a series of interventions. The old stained glass windows, which in any case lacked artistic value, were replaced by onyx panels, which bathe the main nave with an intense homogenous light heightened by the sheer whiteness of the re-plastered walls. Manipulating light in this manner has the effect of stressing the centrality of the principal nave and casting a mysterious penumbra over the lateral ones. Furthermore, relocating or replacing the old furniture has freed up the space of the naves, making it diaphanous and drawing attention to what truly is of value, such as the architecture itself or the excellent Baroque sculpture of Christus Salvator, now placed in the choir, visually crowning the axis of the church's main nave. 
Obra Work
Remodelación interior de la iglesia de San Moritz en Ausburgo Interior renovation of St. Moritz Church, Augsburg (Germany).
Cliente Client
Pfarrkirchenstiftung St. Moritz, Stiftung des öffentlichen Rechts.
Arquitectos Architects
John Pawson; Jan Habel (jefe proyecto project architect).
Consultores Consultants
Rainer Heuberger Architekten (dirección obra construction supervision); Dr. Schütz Ingenieure (estructuras structures); Ingenieurbüro Ulherr (instalaciones mechanical engineer); Mindseye (iluminación lighting); Müller BBM (acústica acoustics); Elektro Seitz (electricidad electrical consultant).
Fotos Photos
Gilbert McCarragher, Jens Weber.