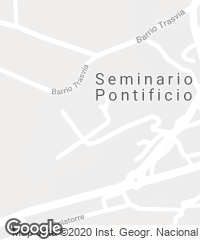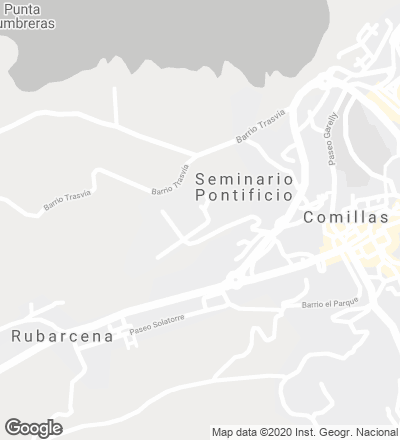 Fernández-Abascal + Muruzabal, Alonso / Barrientos and Pesquera Ulargui arquitectos have carried out an overhaul of the Church of the Main Seminary of the Pontifical University of Comillas (Cantabria). Construction of the seminary began in 1881 and it fell into disuse in the 1980s. Renovation work started in 2007. After completion of the first phase in 2010, the various spaces of the west cloister were allocated for teaching and complementary uses, and the remodeled zones of the central part (foyer, auditorium, and the space over the auditorium) for institutional purposes and tourist-cultural visits.
Clad in tiles, the church is built with systems and materials which are common in late-19th-century edifices. It incorporates elements of Catalan tradition as well as Gothic and Mudejar features, combined with modernist ornamentation carried out by the architect Lluís Domènech i Montaner.
The refurbishment of the Major Seminary of  the old University of Comillas was completed in 2010, and five years later began that of the church, a unique piece  on a vantage location facing the sea. 
The project to revamp the church involved two kinds of superposed interventions. On the one hand, structural reconstruction of the walls and floor slabs, sealing of the envelope, and restoration of interior claddings. On the other, improvement of the functioning and accessibility of the church, and creation of new openings on the facade and roof, generating new connections between church and adjacent cloisters and enhancing the quality of light in the interior spaces.

Aside from intervening  on the central aisle, the project also includes a portion of the perimeter areas, adapting the complex to current requirements  and improving the  church's connection  with the cloisters. 
The project creates additional entrances to improve accessibility. These are framed by a skin of glazed tiles designed by Toni Cumella and in tune with the original exterior decoration of the church. 
Cliente Client
Sociedad de Activos Inmobiliarios Campus Comillas, S.L.U.
Arquitectos Architects
Fernández-Abascal + Muruzábal/ Alonso + Barrientos/ Pesquera + Ulargui arquitectos
Colaboradores Collaborators
Carlos Alberto Gómez, Ana Paz (arquitectos architects); Enrique Campuzano (historiador del arte art historian); Ana Belén Santana, José Manuel Gómez Illa (arquitectos técnicos quantity surveyors)
Consultores Consultants
Dynamis Estudio de Ingeniería/ JG Asociados
Contratista Contractor
UTE Rehabilitación Iglesia de Comillas Superficie Floor area
2.246 m²
Presupuesto Budget
2.915.000 € (PEC)
Fotos Photos
Javier Callejas