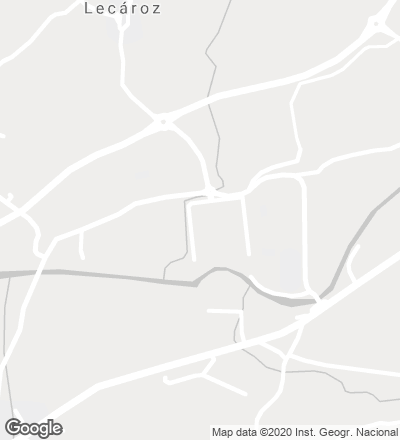 The Baztán Valley is an area in the north of Navarre, bordering with France, with a spectacular natural environment, surrounded by mountains and dotted with towns made up of individual houses.
In the Baztán Valley, on the site where a unique school founded by the Capuchin Order in 1888 used to stand, the broken profile of the factory is inspired by the houses in the area and by the mountains around it.
The demolition of the famous historic school Nuestra Señora del Buen Consejo left an empty space that created an opportunity for the promotion of economic activity in the valley. The construction of the first building caused certain concern among neighbors, who worried about the potential impact of the new pharmaceutical lozenge factory, because its built area and volume went beyond the habitual scale of the buildings in the surroundings. Keeping these aspects in mind, the project design reflects on the relationship between volume and site, scale and context, tradition and construction type.

The buildings in the valley are small pitched roof houses, configuring a layered arrangement of volumes adapted to the topography. The other prevailing element is the wavy geometry of the surrounding mountains. The project is therefore developed as an aggregation of roofs, an interpretation of the addition of architectures that helps to configure a volume able to connect tradition and nature.
Indoors the project obeys to the functional demands deriving from industrial and research processes, organizing a program that consists of offices, research areas, storage, preparation and production, packaging, and warehouse for the finished product.
The project optimizes the resources, the volume, and the circulations to give the building maximum flexibility and adaptability, so that it can adjust to the new technologies of pharmaceutical processes. The building's form permits this constant adaptation to changes without altering its image, so that it has the capacity necessary to accommodate, within the building, all the technical requirements needed.
The final image of the volumes that make up the building is unified by the use of a dark color, which fuses the different geometries. The building is constructed as a simple steel structure with a single enclosing material of corrugated metallic sheet – on facades and roof –, offering a striped image that tries to evoke – conceptually – some of the typical constructions in the area, clad with wood panelling that blackens over time. 
Cliente Client
Lozy's Pharmaceutical
Arquitecto Architect
Vaillo+Irigaray: Antonio Vaillo, Juan Luis Irigaray, Josecho Vélaz, Daniel Galar
Consultores Consultants
Mendyra S.L. / E.Iraola, J. Jamar, L.Echamendi (producción y consultora?production & consultants), Raúl Escrivá (estructura structure)
Contratista Contractor
Arcelor Mittal (revestimiento cladding manufacturer)
Superficie Floor area
3.254 m²
Fotos Photos
Rubén Bescós