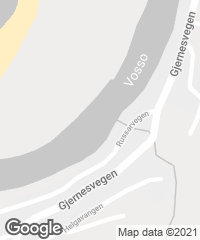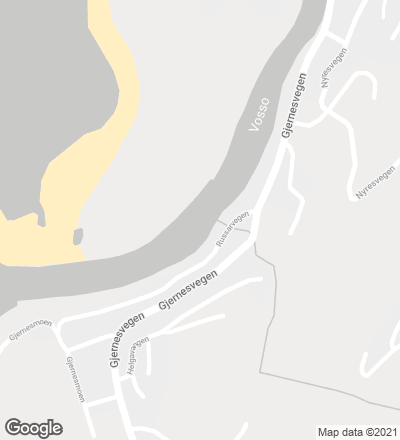 The design of this footbridge over the river Vosso, in the municipality of Vossevangen, addresses two fundamental requirements: to take advantage of the piers of an old suspension bridge raised on the same spot before being destroyed by floods; and to create an architectural marker for citizens that is also able to engage in dialogue with the impressive landscape of the place

The first requirement was met through the chosen structural solution: a simple lattice beam resting on the preexisting piers, built with a framework of CorTen steel beams whose rafters and diagonals adopt a modular composition coherent with the axes of the piers.

The second requirement was taken into account in the conception of the geometry and finishes of the footbridge. Hence, the bridge cuts a serene figure in the landscape, blending into it through contrast of forms; moreover, the width and the openings on the sides make it possible for people to use the structure as a fishing platform, as with the former bridge; and, finally, the entire construction is clad with acetylated Acoya wood, which is pasted to the CorTen steel of the structure and gives the claddings a warm tone...
[+]
Obra Work
Pasarela peatonal Tintra footbrige in Voss (Noruega Norway).
Cliente Client
Municipality of Voss, Sigmund Gjernes.
Arquitectos Architects
Rintala Eggertsson Architects / Dagur Eggertsson, Vibeke Jenssen, Sami Rintala y Polona Susteric.
Ingeniería Engineering consultant
SK Langeland / Roar Vatne.
Cimentación Foundations
Voss Bygg & Alegg / Ivar Haug.
Transporte Transportation
Bergen Montering, Arild Tvedt.
Iluminación Light design
iGuzzini Norway / Ida Hagensen.
Fotos Photos
Dag Jenssen.