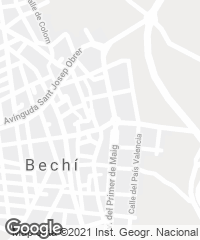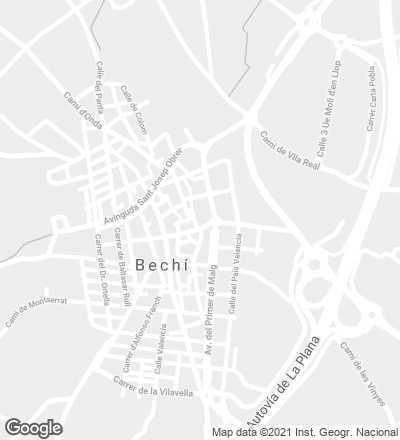 Considered one of the maximum exponents of Valencian Renaissance nobility architecture, the palace-castle of Betxi has since 1997 been listed as a site of cultural interest in Spain's heritage register, which ensures it a very high level of official protection. Over the vestiges of a medieval fortress, the building was reconstructed in the 15th century to become a palace, and its Gothic traces were the canvas for a Renaissance intervention that involved creating an elegant cloister with Ionic columns and basket-handle arches, a new portal alla rustica, and a tower at each of the four corners. Eventually abandoned, the monument became a collective housing complex before landing in the hands of Pascual Meneu, a chair professor of Semitic languages, who revitalized the place by giving it cultural and recreational uses. This operation did not, however, prevent the demolition of the north half of the building, where apartment blocks were raised in the 1970s. With this history in mind, the plan for the palace seeks to guarantee its posterity through a series of economically feasible phases, thanks to which it has been possible, on the one hand, to consolidate the structures, and on the other, to work on the courtyard, closing it with a new wall of wood and mirror that repeats what already exists while giving the courtyard the unity it had lost...
[+]
Obra Work
Recuperación del Palau-castell de Betxí Recuperation of the Palau-castell of Betxí, Castellón.
Arquitectos Architects
El Fabricante de Espheras / Mª Amparo Sebastiá, Pasqual Herrero, Eduardo J. Solaz, Fernando Navarro, Víctor Muñoz.
Colaboradores Collaborators
F. Gómez, F. Iborra, C. Izquierdo, A. Morro, L. Bort, A. Martínez, M. Navarro, J. Espílez.
Consultores Consultants
Fermín Font (aparejador quantity surveyor); Consbe, Fusteria Pepe Nebot (estructuras structures).
Fotos Photos
Milena Villalba.