Aurora Place Office Tower and Residential Building, Sydney
Renzo Piano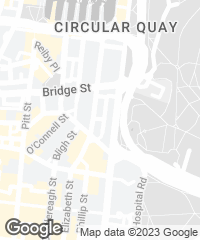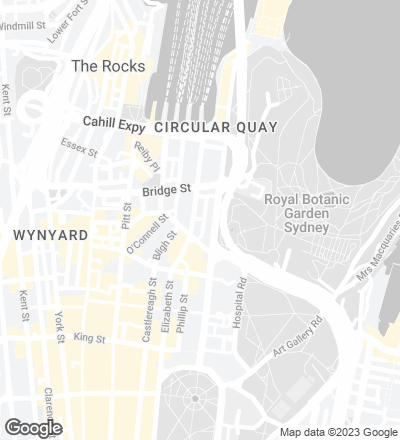 To celebrate the Olympic Games in Sydney in the year 2000, an Australian company commissioned and initiated the construction of a complex that comprises two buildings: an office tower and a residential building of lower height right beside it. At first sight, the two volumes seem to be an exercise in pure form, as if they were sails hoisted all the way up until they adopt the shape of an unfolding fan. Actually, the building's striking form also incorporates important aspects concerning functionality, sociability and technological innovation.
The complex goes up in the historic district of the city, whose construction began back in the 1850s. This brought about the first of the project's challenges, because it meant that certain architectural details had to be respected, the most important of which being the well-known symbol of the city, Utzon's Opera House, which also exerted an important influence in the development of the project. The second challenge was of a social order, and had to do with creating a friendly environment in which both residents and workers could cross paths unobtrusively. In this way, the two buildings that make up the complex rise independently, but are joined at street level by a glass-covered square that generates an urban microcosm beneath it.
The office tower is 200 meters high and rises 44 levels, whereas the residential building goes up 17 floors and enjoys privileged location with high-vantage views over the city's botanical gardens. The tower was designed to allow integration between the different levels, which was achieved in part by the inclusion of winter gardens and terraces.
It was important to obtain a delicate and free flowing form, materialized at the top of the main facades with a slope evoking the shape of a shell. The project has an ethereal quality in order to moderate its impact on the surroundings. In that way, the fritted glass skin of the building controls the sun's rays and temperature of the interior while giving the whole a homogeneous pallor. This glass skin extends beyond the building volume, dissolving its edges and accentuating the building's overall lightness.
Conceived from a human scale, the main objective of the project was to build a skyscraper that, while immense, would remain at the same time warm and hospitable. The tower is not merely a stack of stories, but rather an integral part of the city, rising into the air.
Cliente Client
Lend Lease Development
Arquitectos Architects
Renzo Piano Building Workshop; M.Carroll, O.de Nooyer (socios responsables senior partner & partner in charge); Lend Lease Design Group and Group GSA Pty Ltd (arquitectos asociados associated architects)
Colaboradores Collaborators
S. Ishida (socio senior partner), K. McBryde, C. Kelly (con with) M. Amosso, J. Mc Neal, D. Grieco, M. Kininmonth, M. Lam, A. Laspina, E. Mastrangelo, M. Palmore, D. Pratt, S. Smith, J. Silvester, B. Terpeluk, E. Trezzani, L. Trullols, M.C. Turco, T. Uleman (y and) D. Magnano, H. Peñaranda, C. Tiberti, M. Frezza, J. Kirimoto; I. Corte, S. D'Atri, L. Bartolomei, M. Ottonello, D. Simonetti (delineantes CAD Operators); S. Rossi, C. Palleschi (maquetas models)
Consultores Consultants
Lend Lease Design Group (estructura e instalaciones structure and services); Ove Arup & Partners (instalaciones y fachada services and facade engineering); Taylor Thomson Whitting (estructura del edificio de viviendas structure for residential building)
Fotos Photos
John Gollings, Martin van der Wal, Peter Cook/VIEW