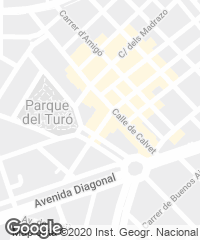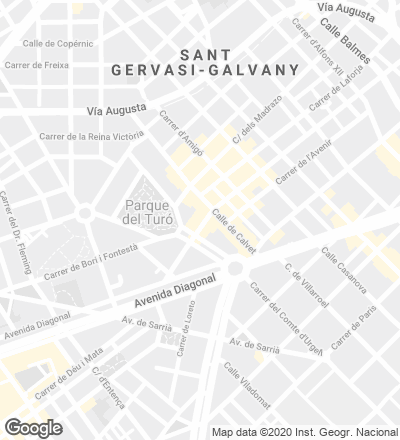 The radical transformation of this 1950's office building is primarily aimed at improving its usage and thoroughly updating its features. The original anodyne building – set between party walls, with serious structural issues – is renovated by means of an optimization of its workspaces, a reconfiguration of the inner courtyard, a rationalization of the vertical communication core and, above all, a new facade that generates an identifiable corporate building with a maximum sense of representation and improved sunshading properties.
The color on the street facade gradually spreads upwards, across horizontal parasols of transparent colored glass to form a plane that floats without a precise boundary in front of the wall, in the manner of a huge city-scale blind that borrows its colors from the omnipresent balcony awnings in the vicinity.
The colored slats gently nuance the indoor workspaces and make the course of the working day perceptible. Outside, color breaks up the monotony of the street, reflecting back the intensified solar radiation and making the passage of time notable on the ground in the public space...[+]
Cliente Client
Layetana Inmobiliaria (Lucky Town, S.L.)
Arquitectos Architects
b720 Fermín Vázquez
Equipo Team
Katrin Baumgarten, Carme Casanovas, Javier López, Eduard Miralles, Magdalena Ostornol
Estructura Structure
Robert Brufau y Associats
Instalaciones MEP engineering
Celec, S.A.
Superficie Floor area
4.352 m²
Presupuesto Budget
3.350.000 €
Fotos Photos
Rafael Vargas