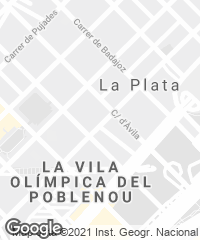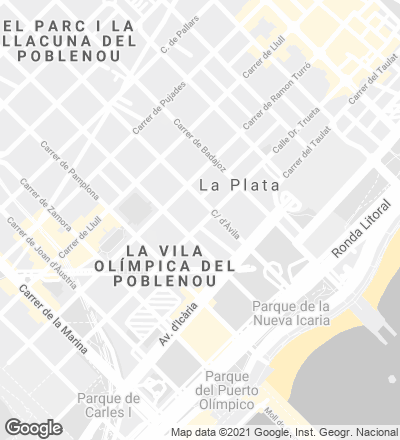 The project, situated on a plot in the Poblenou district of Barcelona formerly part of the extensive jute works popularly known as El Cànem, preserves the original facade on Doctor Trueta street, which is listed in the Architectural Heritage Protection Plan.
The programme is distributed in three volumes linked by an ample landscaped passage: two blocks towards the lateral streets and the third, lower volume in the middle of the city block. A continuous brickwork plinth unifies the three volumes in form and programme. The use of ceramic facings, a feature of Poblenou's historical industrial architecture, contrasts with the glass boxes that rest on the plinth and house the main workspaces. Views and exposure to the sun are filtered through an aluminum lattice that evokes the woven fibers of jute fabric while diffusing the building's urban presence with its abstract geometry.
The volumes onto the lateral streets have open office areas thanks to the strategic location of the vertical cores and the long-span structure. In contrast, the middle volume has a sequence of smaller units on two levels which open onto the passage, reminiscent of the industrial workshops that once filled this part of the city.
AV Monografías 229: b720 Fermín Vázquez