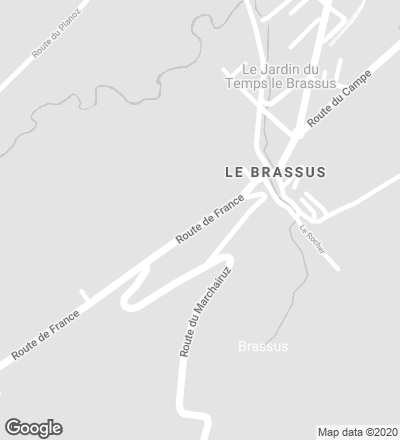 The Musée Atelier Audemars Piguet is located within the famous luxury watch manufacturer's historical complex of workshops and factories. It reflects the innovative spirit of the firm – which has successfully maintained its autonomy as a family enterprise – and is rooted in the culture and nature of La Vallée de Joux. The layout is based on a visitor route that presents the history and process of watchmaking and threads the different parts of the program in a continuous sequence. This strategy is materialized in a half-buried double spiral that is striking yet subtle, functional yet sculptural.
In the year 2017, Audemars Piguet commissioned BIG-Bjarke Ingels Group to build a hotel close to the museum, which will open in the summer of 2021.
Obra Work
Musée Atelier Audemars Piguet Le Chenit, Switzerland.
Cliente Client
Audemars Piguet.
Arquitectos Architects
BIG Bjarke Ingels Group / Bjarke Ingels, Thomas Christoffersen, Daniel Sundlin, Beat Schenk (partners-in-charge); Simon Scheller, Matthew Oravec, Otilia Pupezeanu, Ji-Young Yoon, Rune Hansen (project leaders); Adrien Mans, Alessandra Peracin, Ashton Stare, Blake Theodore Smith, Claire Thomas, Dammy Lee, Eva Maria Mikkelsen, Evan Wiskup, Høgni Laksafoss, Iva Ulam, Jan Casimir, Jason Wu, Julien Beauchamp-Roy, Kristian Hindsberg, Marcin Fejcak, Marie Lancon, Maureen Rahman, Maxime Le Droupeet, Natalie Kwee, Pascal Loschetter, Pierre Goete Teodor Javanaud Emden, Tore Bank, Ute Rinnebach, Veronica Lalli, Vivien Cheng, Yaziel Juarbe (team).
Consultores Consultants
Atelier Brückner (exhibit design); BIG Ideas (think tank); hg merz (heritage renovation); Luchinger und Meyer (structure and facade); Muller Illien (landscape).
Superficie Area
2.373 m².
Fotos Photos
Courtesy of Audemars Piguet. Iwan Baan.