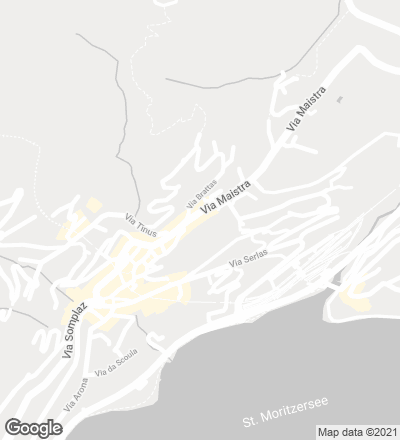 Abandoned for many decades, to the point of extreme disrepair, the Kulm Eispavilion in the Alpine resort village of St. Moritz – built in 1905 and used as venue of the Olympic Winter Games held in 1928 and 1948 – has been refurbished with two principal objectives: first, to restore the building to its original state, particularly its most important feature, the ice skating rink; and to introduce new uses that will make the facility profitable in the long run, including a club restaurant, a sun terrace for visitors, and a multipurpose pavilion with links to the historic structure, all with a view to the hosting of music festivals and shows of classic cars as well as the Ski World Championships.
The design of the new pavilion takes inspiration from woodcraft traditions of the region where it is located, the Engadine, in both typology and construction. Typologically it reinterprets the great pitched roofs of vernacular architecture in this part of Switzerland, presenting a huge cover that, open to the landscape, provides a cantilevering canopy for events held outdoors, giving protection against rain and snow besides framing extraordinary views of the mountains around. And constructionally the roof is executed with a structure of tie-beams of laminated timber supported by large beams with curved sections, of the same material...[+]
Obra Work
Kulm Hotel, St. Moritz (Suiza Switzerland).
Arquitectos Architects
Foster + Partners / Norman Foster, David Summerfield, Kirsten Scott.
Colaboradores Collaborators
I. Díaz Raya, E. Ruiz de Assin, E. Dechelette, J. Dierckx, J. Espinosa, J. Corfield / Küchel Architects (arquitecto local collaborating architect).
Consultores Consultants
Blumer-Lehmann (ingeniería madera timber engineering); Edy Toscano (ingeniería civil civil engineering); mkB / Martin Kant Bauphisik (sostenibilidad sustainability).
Fotos Photos
Nigel Young.