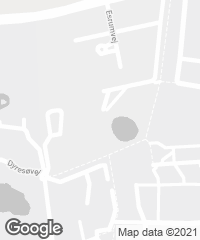 The Psychiatric Hospital in Helsingør, a port city in Denmark, is halfway between the suggestive forms generated by the new digital technologies and the rigorous geometries that characterize the more functional structures. In the research prior to the project design, an exhaustive analysis of the program and the needs of the client was done, as well as interviews with the daily users of the clinic, both medical staff and patients. The different inputs did not give any clear answers regarding what the psychiatric hospital should be like. Rather, they pointed out several paradoxes and ambiguities that were brought into the program: open and closed, centralized and decentralized, freedom and control, privacy and sociability. These conflicting qualities became part of the project design, generating a building that is and is not a psychiatric hospital.
As is known, a safe and welcoming atmosphere is essential for the good development of pyschiatric treatment and the well-being of patients. Modern treatment and therapies require a new type of architecture combining a rational and efficient program with homely and private spaces that help patients feel secure and comfortable. From the beginning, the hospital design avoided clinical stereotypes: hallways without windows and rooms on both sides with artificial, easy-cleaning materials such as plastic or linoleum in cold, grey colors. In this project, all materials have their natural surfaces: wood, glass and concrete in lively colors to create spaces that are far from the typical sad and dull image of hospitals.
Functionally the program reconciles residential use and healthcare services, public and private areas, and also defines spaces for different types of users. The star-shaped hybrid building gathers communal areas in a central node and organizes the rooms of patients, the offices and medical staff areas in a snowflake structure, separated by plant-filled triangular sections. In this way, two sets of rooms face the lake and one set of rooms faces the surrounding hills, all of them with direct access to the exterior. Organized in two levels, the building blends into the hilly landscape, with courtyards resembling cuts on the terrain. One of the galleries in the treatment program stretches out like a bridge that links up with the existing hospital and becomes a flexible structure for expansion due to future development and needs. 
Cliente Client
Frederiksborg County, Helsingør Hospital
Arquitectos Architects
BIG-Bjarke Ingels Group
Socios responsables Partners in charge: Bjarke Ingels, Julien De Smedt
Jefe de proyecto Project leader: Jakob Eggen
Jefe de obras Project architect: David Zahle
Mánager de proyecto Project manager: Leif Andersen
Equipo de proyecto Project team: Anders Drescher, Anna Manosa, Annette Jensen, Ask Hvas, Casper Larsen, Christian Finderup, Dennis Rasmussen, Finn Nørkjær, Hanne Halvorsen, Henrik Juel Nielsen, Ida Marie Nissen, Jakob Møller, Jamie Meunier, Jesper Bo Jensen, Jesper Wichmann, Jørn Jensen, Kasper Brøndum Larsen, Lene Nørgaard, Louise Steffensen, Nanna Gyldholm Møller, Simon Irgens-Møller, Thomas Christoffersen, Xavier Pavia Pages
Colaboradores Collaborators
Moe & Brødsgaard (ingeniería engineers); Ncc Construction Denmark (construcción construction); JDS Architects
Fotos Photos
Dragør Luftfoto; BIG; Peter Sørensen; Esben Bruun