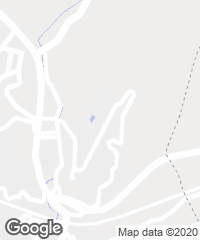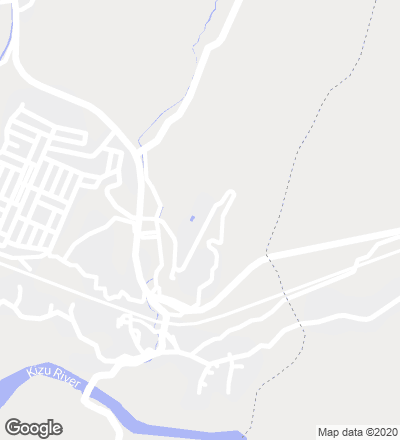 Located on a mountainous site where the Shiga, Mie and Nara Prefectures meet, the school of Minami Yamashiro – a small village close to Kyoto – enjoys the views of the surrounding landscape from the brow of a hill. As if it were a new city, the building covers the terrain through the use of a repetitive orthogonal grid of 8.1 x 8.1 meters, which is clearly displayed on the outdoor playground and whose threedimensional configuration makes up two buildings with identical roofing (school and gymnasium hall) and at the same time absorbs the unevenness of the terrain.
The main building, that offers not only daytime schooling but also evening classes for adults, plays with the mentioned framed grid to create a variety of spaces – double heights, large covered galleries and gardens – that respond to the scales of children and adults. The different colors used on the facade distinguish the areas for children and their varied functions from the monochrome surfaces of the spaces used by adults, coming to resemble a multicolor toy that adapts well to the character of the project.
The roof of corrugated sheet, clad with a thin layer of stainless steel on the exterior, consists of a sequence of modular skylights oriented towards the north, which bring light into the core of the building and repeatedly cover all the spaces, interior and exterior, included in its perimeter. The sloping surfaces of the skylights curve and overlap slightly to allow the entrance of light into the classrooms at any time of the year.
A large longitudinal space, equally illuminated, contains the circulation and classroom breakout spaces, and at the same time serves as transition between the athletics track, the outdoor playing fields and the two levels of classrooms. Those devoted specifically to art, science and music are located at level with the playground, while the parking areas and systems remain below, adapting their height and depth to the slope of the surrounding terrain. The solid structure of reinforced concrete contrasts with the lightness of the series of sloping roof surfaces, resting on a thin metallic diagonal structure in the school and on a large truss in the space containing the gymnasium. The building is made of simple, durable and low maintenance materials; and though it stands out as a piece with a special design, it can be interpreted within the Japanese constructional tradition which has long inspired modern architects... [+]
Cliente Client
Ayuntamiento de Minami-Yamashiro
Arquitecto Architect
Richard Rogers
Colaboradores Collaborators
J. Young, M. Goldschmeid, M. Davies, L. Abbott, G. Stirk, I. Harbour, A. Morris, L. Grut, A. Kalsi, R. Paul, M. Darbon
Consultores Consultants
Umezawa (estructura structural engineer); Media Creations, Kyo Sekkei (electricidad electrical engineer); Setsubi-Sekkei 21 (instalaciones mechanical engineer); Equipe Space (paisajismo landscape architect)
Contratista Contractor
Asanuma Corporation
Fotos Photos
Katsuhisa Kida