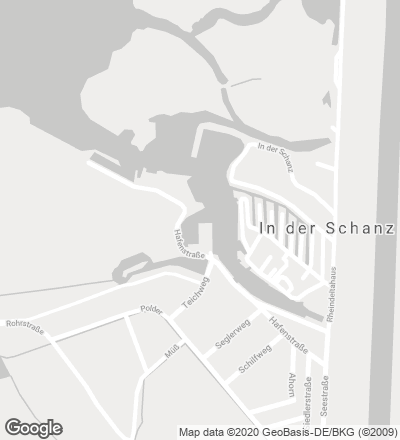 On the shore of Lake Constance, close to the natural reserve of the Rhine Delta, Nordwesthaus serves as a meeting point for users of the Rohner Yacht Harbour. Located in the village of Fußach, in the Austrian state of Vorarlberg, the premises belong to the Rohner family, and for generations were part of its dry aggregates extraction business, but in recent years the place has been refurbished and transformed into a small marina for sailing boats and motorboats . In the year 2004, Baumschlager Eberle Architekten – who had previously built an elevated administrative facility within the complex – were commissioned to design a space for gathering and lounging.
Nordwesthaus is a sculptural and lyrical prism whose two enclosures evoke the idea of an underwater plant growing towards the sun. The outer layer is formed by sheets of texturized translucent glass, which produce the effect of a frozen surface, while the inner one is a loadbearing structure of concrete with curved shapes. In spite of its irregular appearance, this organic grid is built out of four types of modular frames and nine types of formworks that combine in different ways to create a variety of geometries. The concreting process is thus rationalized, divided into ten phases, and costs are minimized. The second skin, for its part, is by means of a metal substructure supported by the first one. The joints are not concealed. On the contrary, the semitransparent panels show black edges, emphasizing the contrast between the biomorphic geometry of the concrete and the orthogonal cuts of the glass. The superposition of materials and forms makes the building change in appearance, depending on point of view and solar incidence. During the day, the interior becomes a kaleidoscope reflecting goings-on around, and at night, a lighting system built into the facade reveals what is happening inside, like an X-ray plaque. To facilitate air change, some of the panels can be opened by means of a mechanism consisting of pulleys and cables.
The space, which is rented for events, has a moor for boats, a mezzanine-level washroom, and a generous, 80 m² space with 8.8 meters for headroom. The main door, with its large concrete threshold, connects with the ground by means of a narrow footbridge, in such a way that the building is perceived as a prism hovering over the water.
Obra Work
Nordwesthaus
Cliente Client
Hafen Rohner GmbH und CoKG
Arquitectos Architects
Baumschlager Eberle Architekten Lochau
Colaboradores Collaborators
Christoph von Oefele (jefe de proyecto project architect)
Consultores Consultants
GMI Ing. Peter Messner GmbH (tecnología building technology); Mader + Flatz (estructura structural engineer); Glas Marte GmbH (fachada facade); Oberhauser-Schedler Bau (superestructura superstructure); Ledon Lighting GmbH (iluminación illumination)
Superficie construida Gross floor area
234 m²
Fotos Photos
Eduard Hueber / archphoto © Baumschlager Eberle Architekten