Gifu Kitagata Apartment Building, Gifu
SANAA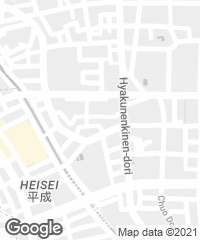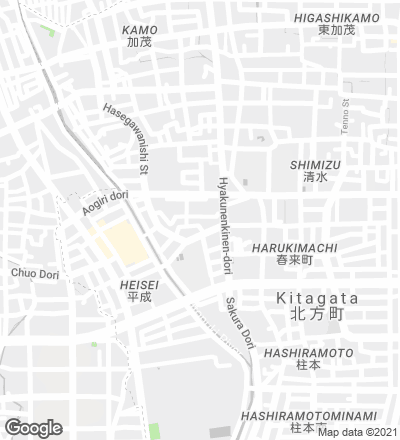 The design of this apartment building is part of a large-scale public housing project for the construction of 420 social dwelling, to be developed in two phases, under the supervision of the studio of Arata Isozaki, who has chosen four female architects to carry out each one of the areas of this plan. The experimental character of the desing is reflected in the arrangement of four free standing blocks that run along the perimeter of the plot and around a collective space, all surrounded by a parking area. The generous amount of public spaces foreseen has to do with the position of the project within the district of Motosu, a low-density residential area located in the center of a rich agrarian and touristic area in Gifu Prefecture.
Following the general idea of the plan, the volume is placed parallel to the street that delimits the plot, adjusting to its shape with an angular form that breaks down the monotonous character of the monolithic blocks often used for public housing projects. Because of the limited distribution possibilities offered by this buildings type, the organization scheme is linear, placing the gallery of access to the dwellings on the northern facade and the living areas along the southern one, flowing onto a terrace that provides the maximum entry of light possible. Both fronts are visually connected by way of large openings that puncture the volume and bring out the extreme slenderness of the block, thus minimizing the visual impression of massiveness.
The ten-story building rises on pilotis, free in gup space on ground floor for a car park and top permit access to the dwellings from any given point of their perimeter. The remaining levels, from second to thenth, comprise a total of 107 residential units —most of them being double-height ones— which are combined in a variety of ways to produce different types of internal spatial configurations.
The distribution gallery does not provide a main access to the units, rather, each one of the modules has several accesses. In this way, from the north facade it is impossible to make out the exact number of 'blocks' that compose each residential unit. Along the southern front, however, all the basic blocks that form one apartment are connected to one another by a terrace, showing clearly towards the outside their form and dimension and even revealing the silhouettes of their occupants moving inside, as if projected over a large screen.
Cliente Client
Prefectura de Gifu (Gifu Prefecture)
Arquitecto Architect
Kazuyo Sejima & Associates
Colaborador Collaborator
Kouichirou Tokimori (equipo de diseño design team)
Consultores Consultants
O.R.S. Office (ingeniería structure engineer); Yamasei Design Ltd. (instalaciones mechanical engineer)
Fotos Photos
Shinkenchiku-sha, Jordi Bernadó, Nobuaki Nakagawa