Kanazawa Museum of Contemporary Art, Ishikawa
SANAA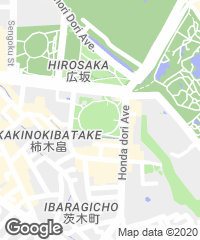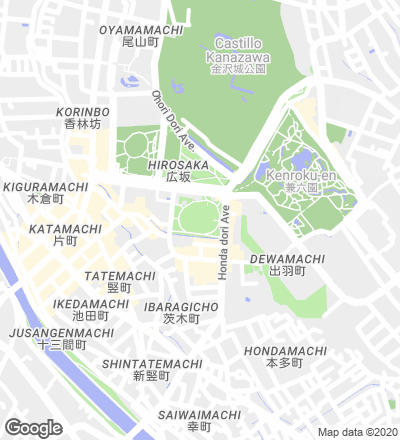 Located in Ishikawa Prefecture, on the north coast of Japan, the city of Kanazawa has one of the most important historical centers of the country. Built on the grounds of an open public park that is close to the urban center, in the 21stCentury Museum of Modern Art the collective spaces for the general public – such as a library, a lecture hall and a children's workshop – are intertwined with the museum zones proper. Mixing these two areas increases the interaction between potential user groups. The low-rise building, which can be entered from different axes, is a112.5 meter diameter circle that rests subtly on the park, protected by a glass membrane covered with a thin roof sheet placed at approximately five meters from the ground.
The free-access spaces are placed along the outer perimeter of the building, thereby favoring the interaction between the public spaces encircling the museum zones, whereas the exhibition galleries – entry to which is controlled – occupy the interior spaces of the precinct. This distribution permits dividing the central space into independent galleries that can work separately or can be connected to other ones, always surrounded by corridors that allow visitors to freely essay and discover new circulation paths. Moreover, the glass partition walls enable to use part of the circulation space – 4,072 square meters of the total area available, that is, 17,069 square meters – as an extension of the exhibition halls.
The fragmentation of the interior space into areas of different nature based on elementary geometric forms results in a set of pure volumes – white boxes and cylinders – that poke through the flat roof surface. Each one accommodates an exhibition gallery that can be set apart from the rest thanks to its form, size and proportion – with ceiling heights that range from four to twelve meters –, as well as by the different lighting options they present. Some of them lack natural light entirely, whereas others have large skylights endowed with shading mechanisms to moderate the intensity of light. The striking contrast between the bright halls and the dark corridors is nuanced with the natural light provided by the four completely glazed courtyards located in the central space and the curtain wall that wraps the precinct, blurring the boundaries between the interior and the exterior and generating a cyclical itinerary along a perimeter gallery that offers panoramic views over the surroundings.
Cliente Client
Ayuntamiento de Kanazawa
Arquitectos Architects
Kazuyo Sejima+Ryue Nishizawa/SANAA
Colaboradores Collaborators
Toshihiro Yoshimura, Yoshifumi Kojima, Koichiro Tokimori, Kansuke Kawashima, Tetsuo Kondo, Shoko Fukuya, Mizuki Imamura, Naoki Hori, Junya Ishigami, Erika Hidaka, Keizo Eki
Consultores Consultants
Sasaki and Partners (estructura structure); ES Associates (instalaciones mechanical engineering); P.T. Morimura & Associates, LTD (electricidad electrical engineering); Central Inc (aparcamiento parking)
Fotos Photos
Shinkenchiku-sha, Kazuyo Sejima+Ryue Nishizawa/SANAA