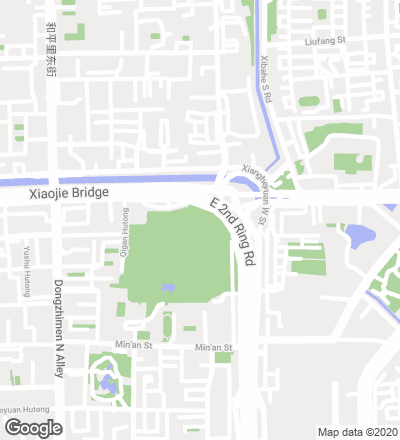 Con la aspiración de diseñar un moderno complejo residencial sostenible para el siglo XXI, nace el proyecto Linked Hybrid. Éste se sitúa junto al primer anillo de circunvalación de Pekín y se concibe como una ciudad dentro de otra ciudad en la que se combinan 622 apartamentos y un hotel de 60 habitaciones, con los servicios y actividades necesarios para la vida diaria de unos 2.500 habitantes, como cines, guarderías, cafés o lavanderías. Frente a la proliferación de edificios objeto y bloques exentos llevada a cabo en Pekín en las últimas décadas, el proyecto se centra en el desarrollo de un espacio público en el que se potencien las relaciones personales.
Todo el conjunto es un espacio urbano en tres dimensiones en el que los volúmenes, ya sea en la cota cero, en niveles superiores o subterráneos, se encuentran conectados. La planta baja se plantea como un ejercicio de microurbanismo y cuenta con pasajes para el paseo de residentes y visitantes, mientras que en el parque semipúblico central se construyen cinco colinas temáticas con la tierra sobrante de las excavaciones, cada una pensada como espacios de recreo especiales para cada edad. Asimismo, en las cubiertas de los edificios más bajos se emplazan tranquilas zonas verdes que funcionan a su vez como tapices que se pueden contemplar desde las plantas superiores. En el piso veinte las ocho torres se conectan por un gran anillo de equipamientos, que para que gocen de la máxima transparencia cuentan con dos vigas en celosía paralelas con diagonales con ángulos distintos para que todas posean la misma tensión y por tanto la misma dimensión. Los puentes se aislan de las torres de modo que en caso de terremoto pueden desplazarse 40 centímetros para evitar las vibraciones.
El proyecto se preocupa por el desarrollo sostenible, por lo que se apuesta por el reciclaje de las aguas grises para el llenado de cisternas y riego, se realizan 600 pozos geotérmicos para el enfriamiento y el calentamiento del agua y se implantan sistemas de control solar en las ventanas y de enfriamiento y calentamiento de las losas de hormigón... [+]
Obra
Linked Hybrid.
Cliente
Modern Group.
Arquitecto
Steven Holl.
Consultores
Guy Nordenson and Associates/Derek Chan, Erik Nelson, Guy Nordenson, Claire Argow (estructura); Capital Engineering and China Academy of Building Research/Xiao Congzhen (estudio de estructura asociado)
Fotos
Andy Ryan; Christian Richters; Virgile Simon Bertrand.