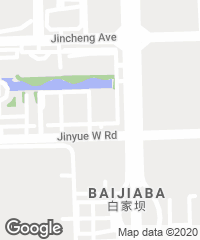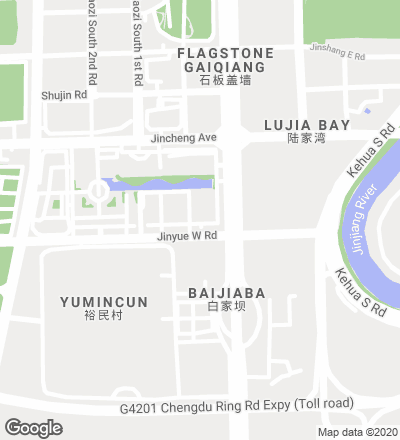 With a population exceeding 14 million, the southwestern Chinese city of Chengdu is today a booming economic center. Like a good part of the country, it has experienced rapid growth in the last two decades, a result of planning involving ambitious urban operations designed, sometimes, by foreign practices. A case in point is this downtown project presenting a huge block that is permeable and at the same time fenced in by a choreographic group of faceted constructions, whose perimetral outline is the result of a desire to maximize natural lighting, and whose symbology echoes with local traditions.
The plaza formation is an allusion to the vernacular arrangement around courtyards, while the terraced interior topography is structured in three platforms which are conceived as 'valleys', in evocation of a text by the greatest local poet, Du Fu (713-770). It features 'water gardens' that, for their part, suggest a metaphor of time of the kind pertaining to Chinese culture: the so-called 'fountain of twelve months'.
Through the concept of a 'micro-urbanism', the project mixes the different parts of the program – stores facing the street, apartments and offices in the towers, six underground commercial levels –, all around the large public green square whose mission is to generate real urban life.
Obra Work
Sliced Porosity Block, CapitaLand Raffles City, Chengdu (China).
Cliente Client
CapitaLand China.
Arquitectos Architects
Steven Holl Architects / China Academy of Building Research (estudio local associate architect).
Consultores Consultants
Ove Arup & Partners (instalaciones, incendio y consultoría Leed MEP and fire engineering, Leed consultant); China Academy of Building Research (estructuras structures); L'Observatoire International (iluminación lightning); David Langdon & Seah DLS (control de presupuesto quantity surveyor); MVA Hong Kong (tráfico traffic).
Fotos Photos
Shu He.