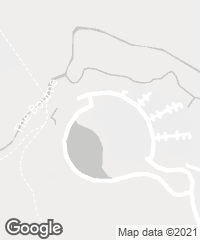 The McLaren Group is a collection of high-tech companies involved in the design and development of Formula One cars, high-performance road cars, electronic systems and composite materials. In Woking, on the outskirts of London, the company has a Technology Centre and a Production Centre, completed in 2004 and 2011 respectively.
Designed to reflect the company's design and engineering expertise, the Technology Centre provides a headquarters for the group, including design studios, laboratories and testing and production facilities for Formula One and high-performance sports cars. Viewed on plan, the building is roughly semi-circular; the circle being completed by a lake, which forms an integral part of the building's cooling system.
Shaded by a cantilevered roof, the lakeside facade is a continuous curved glass wall, and an innovative engineering solution – developed in part using McLaren's own technological expertise – was required to ensure the maximum transparency and to maintain the dramatic views of the landscape. A minimal hanging glass wall was devised because traditional vertical posts and mullions would have obscured these views. Wind loads are absorbed by 12-metre long, computer-cut aluminium windblades connected to columns by a machined aluminium collar. The vertical loads are supported by 5mm, elliptical, stainless-steel tie-rods. Internally, the building's circulation is organised around double-height linear 'streets' which articulate 'fingers' of flexible floor space.
The two buildings are connected by a subterranean walkway, lined with interactive exhibition spaces. Sharing a common language of details and materials, the new building is clad in aluminium tubes, the rounded corners of its rectilinear plan reference the curves of the Technology Centre and the entrance, echoing the existing building, is a circular glass drum beneath the overhang of the roof canopy. The linear arrangement of the two-storey structure mirrors the flow of the production line.
Although it provides 32,000-square-metres of accommodation, over two floors, the building is dug discreetly into the landscape to minimise its physical presence. A Visitor Centre with educational facilities is located in a separate building at the entrance to the complex. This two-storey structure is also buried underground. It houses an exhibition space and lecture theatre and is reached via a subterranean link.
Cliente Client
McLaren Group
Arquitecto Architect
Foster + Partners
Consultores Consultants
Arup (estructura structural engineering); Davis Langdon (aparejador quantity surveyor); Schmidt Reuter Partner (instalaciones M+E Engineering); Terence O'Rourke (arquitecto paisajista landscape architect); Claude R. Engle Lighting (iluminación lighting engineering); Arlington Securities, WSP, Intec Management, Atelier Dreiseitl, AMEC
Fotos Photos
Nigel Young / Foster + Partners; www.mclaren.com
—Centro de tecnología Technology Centre—
Cliente Client
McLaren Group
Arquitecto Architect
Foster + Partners
Consultores Consultants
Buro Happold (estructura structural engineering); Gardiner & Thebold (aparejador quantity surveyor); PHA Consult (instalaciones M+E Engineering); Terence O'Rourke (arquitecto paisajista landscape architect)
Fotos Photos
Nigel Young / Foster + Partners; McLaren Marketing Ltd
—Centro de producción Production Centre—