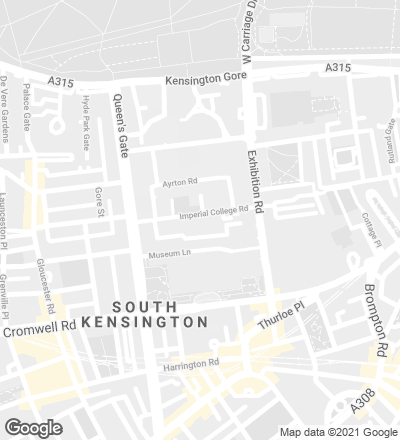 El nuevo edificio Alexander Fleming en el campus del South Kensington Imperial College crea un nuevo entorno de trabajo para investigaciones médicas y biológicas avanzadas. Su núcleo es un foro común de cinco alturas, donde tienen lugar todas las actividades que no están directamente asociadas con los laboratorios y donde los investigadores pueden relacionarse con sus colegas de otras disciplinas.
El foro es una compleja forma tridimensional, totalmente acristalada en el lado norte, el único abierto del edificio, ya que el resto está rodeado por otras construcciones. En su extremo sur, cerrado, la colaboración del artista danés Per Amoldi une visualmente todos los niveles con sus gradaciones cromáticas. Por encima, un 'toldo' ondulante de lucernaríos introduce una combinación de luz uniforme del norte, óptima para el trabajo, y de luz solar directa controlada, para proporcionar brillo y contraste a todos los rincones.
Este gran espacio central se ensancha a medida que asciende, formando en los pisos segundo y cuarto terrazas de oficinas de planta libre para los estudiantes de doctorado, cuyo perímetro está delimitado por unos cubículos de estudios posdoctorales. Las zonas sociales y de reunión están localizadas en el borde norte, abiertas al atrio central. Los laboratorios están situados fuera de este ámbito y se han diseñado a base de módulos flexibles. Más allá de estos servicios, al sur del foro, se hallan otros laboratorios altamente especializados, lo más aislados posible de las escaleras de servicio. Las aulas universitarias ocupan las plantas baja y primera junto con las salas de conferencias y seminarios, la administración y la cafetería, mientras que las clases prácticas se sitúan en la trasera del edificio, optimizando el uso del limitado espacio disponible.
La fachada norte está revestida con piedra de Portland y vidrio para aligerar la masa edificada del College, a la vez que la torre acristalada —con ascensores, aseos y escaleras— se proyecta fuera del volumen principal para completar la esquina frente al Queen's Lawn.[+]
Obra
Edificio Alexander Fleming, Imperial College, Londres.
Cliente
Imperial College and South Kensington Millenium Commission.
Arquitectos
Foster and Partners.
Colaboradores
Waterman Partnership, WSP Consulting (ingenieros); Schal International (dirección de obra); Claude Engle (iluminación); Sandy Brown Associates (acústica); Warrington Fire (incendios); Research Facilities Design (laboratorios).
Contratistas
Byme Brothers, Boume Steel (estructuras); Littlehampton Welding (metales); Harty Holdings (muro cortina); Szerelmey (aplacado de piedra); Lakesmere Cladding (cubierta del atrio).
Fotos
Nigel Young, James Morris, Dennis Gilbert.