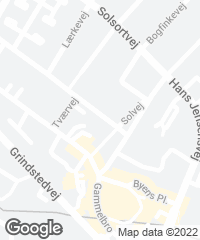 Formed by a stack of blocks whose roofs paint a vibrant chromatic palette, the new Lego headquarters evokes the creative play world of the famous Danish toy company.

Obra Work
Lego House, Billund (Dinamarca Denmark).
Arquitecto Architect
Bjarke Ingels, Finn Nørkjær, Brian Yang (socios partners); Brian Yang, Finn Nørkjær, Snorre Nash (responsables de proyecto architects in charge); A. K. Pedersen, A. Tamasauskaite, A. B. Jensen, A. J. N. Wallner, A. Hvas, B. Villadsen, C. Falla, C. Gotfredsen, Daruisz D.Vu Hong, D. Zahle, E. Christoffersen, F. Fdida, I. Fartadi Scurtu, J. Andreassen, J. Ohm Laursen, J. Sand, J. M. Wlodarczyk, J. B. Jensen, J. B. Andersen, J. Boromissza, K. R. Hansen, K. K. Siedlecka, K. Stachura, K. Charlot, L. Czaja, L. F.Albrechtsen, L. B. Hou, M. E. Stidsen, Ma, A. Suhr, M. Otto, M. Christensen, M. B. Stigsen, M. Kepke, Ole D. Mortensen, R. Koike, S. Calacean, S. Askehave, S. Plugaru, S. Wolf, T. Jakobsen Randbøll, T. Hjortdal, T. Bjørnstrup (equipo de proyecto project team).
Consultores Consultants
Cowi, Dr. Lüchinger+Meyer Bauingenieure, Jesper Kongshaug, Gade & Mortensen Akustik, E-types.
Fotos Photos
Iwan Baan.