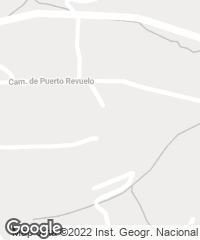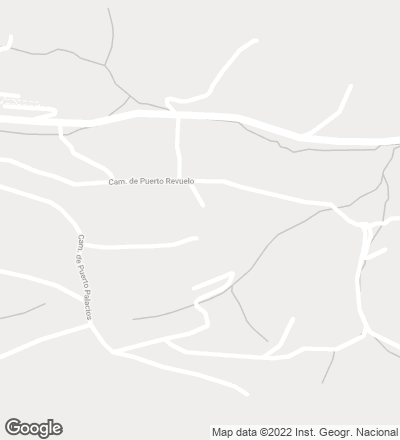 Within the typical landscape of hills covered in holm and cork oak, a 5000 hectare dry plot of land in the province of Ciudad Real had to be provided with the necessary facilities to exploit its extensive forest, host occasional huntings and serve as well as a second residence. The project dwelves into the links among space, objects and itinerary to define a fenced in and attainable premise within the extense pasture. A total of four buildings – the main house, the guard's dwelling, the trophy pavilion and the chapel – generates different stages in the quaint route along two kilometers that ends up in the landscaped gardens of the residential area. Taking the fold as its common denominator, each program is formalized according to its different role within the ensemble, with functions that go all the way from the most utilitarian to the most symbolic.

A compositional system based on folding merges the chapel, the house (below), the hunting pavilion and the guard's house into an ensemble, raised on an extense and dry country estate.
Each building is defined by a different type of fold. A concrete plan creases twice to form the platform that supports the main dwelling, its south facade and the roof. This embracing gesture encloses the glazed volume that houses the living room and the closed prisms that correspond to bedrooms and service areas. Leaning on the boundary between the garden and the hunting preserve – with entrances from both premises –the hunting pavilion splits the garden wall into a linear crease that houses the service facilities within its thicker stretch and folds upon itself to define a large hall without columns devoted to the celebration of family meetings, meals, games and the exhibition of hunting trophies.

The chapel can be seen from every point of the route towards the peak, overseeing the hill that houses the development and showing from afar the point where the road takes the last shift before accessing the house. A reinforced concrete enclosure folds in a series of oblique creases to outline the area where the hunting party celebrates the traditional mass. The orthogonal profile of the rest of the buildings is distorted in this case by way of a focal tension that stresses on the presence of the altar, underlining the east-west axis of the church. A cross, an onyx lamp and a religious image are the only elements involved in the liturgy, framed between golden concrete walls that glitter before the candlelight, the only possible lighting system in this austere chapel that lacks electrical and water supply.

In this chapel with neither water nor electricicty, oblique folds accentuate the focality introduced by the altar in a virtual box. It is here that the mass that traditionally precedes hunting parties is celebrated.
Arquitectos Architects
Sol Madridejos & Juan Carlos Sancho
Colaboradores Collaborators
Luis Renedo, Andrey García, Juan Antonio Garrido, Emilio Gómez-Ramos, Javier Moreno, Patricia Planell, Marta Toral
Contratista Contractor
Ignacio Diezma
Fotos Photos
Hisao Suzuki