Museu Carmen Thyssen, Sant Feliu de Guixols
First Prize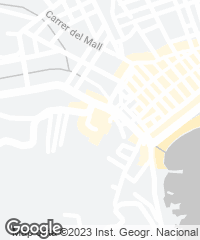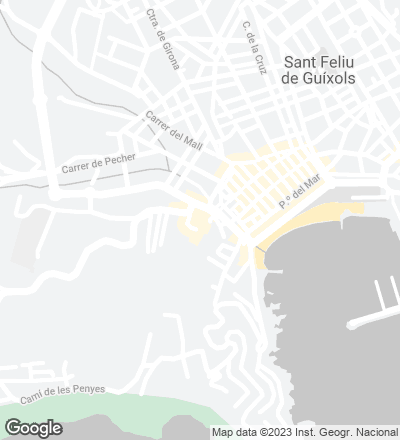 The Madrid practice of Fuensanta Nieto and Enrique Sobejano have won first place in the competition to build a museum in San Felíu de Guíxols (Girona) to house part of Carmen Thyssen's art collection, joining those already existing in Madrid, Málaga, and Andorra.
Nieto Sobejano's scheme carried the day over those drawn up by the other four teams shortlisted: Camps Felip Arquitectura + Tuñón Arquitectos; Martinez Lapeña-Torres Arquitectos + Adriá Orriols Camps; Fuses-Viader Arquitectes; and Calderon-Folch Studio + AV62 Arquitectos. .
The 4,040-square-meter home for a collection of 19th- and 20th-century Catalan painting will occupy a monastery to be restored and refurbished accordingly, with respect and in a way that connects the architectural complex to the landscape through a garden raised over the heart of the new institution: a multipurpose space leading into the historical building and to the exterior garden. The expansion pursues the architectural typology of the cloister that never came to be built in this monastery.
Cliente Client
Ayuntamiento de Sant Feliu de Guìxols City of Sant Feliu de Guìxols
Premios Awards
Concurso 1er Premio, 2020 Competition 1st Prize, 2020
Arquitectos Architects
Nieto Sobejano Arquitectos
Fuensanta Nieto, Enrique Sobejano
Superficie Total floor area
4.040m²
Colaboradores Collaborators
Alexandra Sobral (gestión de proyecto y obra project and site management); Pablo Gómez (arquitecto de proyecto project architect); Elena Díaz, Ignacio García, Sofía Mesa, Martina Palmioli, Valeria Polato, Juan Carlos Redondo, Rebeca Rico, Jose Romera (equipo de proyecto project team); Métrica Mínima (maqueta model); Hut Studio (renders)
Consultores Consultants
Bernabéu Ingenieros (estructura structural engineer); R. Úrculo Ingenieros Consultores (instalaciones mechanical engineer); Geasyt Internacional Ingeniería (instalaciones fase concurso mechanical engineer competition); Consuelo Luca de Tena (museografía museography); Ester González Ortega (conservación y mantenimiento preservation and maintenance)
Concurso Competition
2020
Proyecto Design
2021-2023