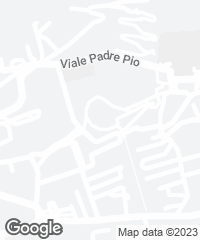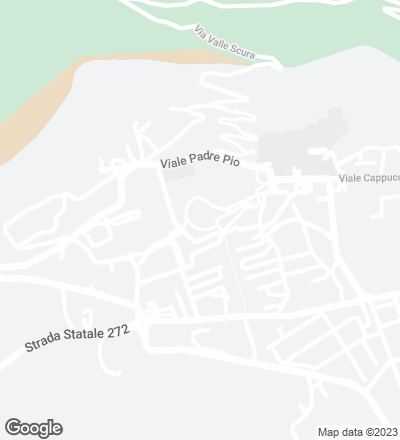 The church is intended to serve the everincreasing number of pilgrims flocking to the visit the place where Padre Pio, a Capuchin friar famous for his stigmata, used to live. San Giovanni Rotondo has become one of the most important pilgrimage destinations in Italy, and receives hundreds of thousands of visitors yearly.
To accommodate such a great number of visitors, the monks decided to build a larger church that should provide much more space for worship and different facilities, not far from the site where the existing church and monastery are located. An important landscaping project has been carried out around the church, with the plantation of more than 3,300 trees, including cypress, oak, pine, olive and almond trees, among other species.
The greatest challenge when designing a building of these dimensions is to create a freeflowing space that facilitates visibility, but is at the same time warm and embracing. Instead of being intimidating, it should encourage visitors to approach. This explains why the huge church dome rests on low arches, which reduce its impact on the public space.
The floor plan follows a spiral shape that ends in the central dome. In the area of access to the building from the square it reaches its highest point, at which it tucks in slightly to greet the visitors. To heighten that sensation of welcoming the pavement of the square makes its way into the temple, bringing together that exterior and interior structure, and creating a sort of 'open house'. There is seating for around 6,500 people inside, and another 30,000 can participate in the religious services from the piazza outside.
One of the challenges of the project was using stone as structural material. The dome is held by twenty-six arches made of stone from Apricena and stabilized with steel cables, the largest one measuring 16 meters in height and 50 in length. The same material used centuries ago to form the structural elements of the main Gothic cathedrals has been submitted here to a new experimentation thanks to the new possibilities offered by the recent technologies. Stone, as the main material used in the building's structure, gives the whole complex a sense of unity. The building is completed with other longlasting materials, such as the stainless steel of the props that convey the roof loads to the arches, the laminated fir tree wood for the upper beams, or the preoxidized copper as external finish for the roof.[+][+]
Clientes Clients
Provincia dei Frati Minori Cappuccini di Foggia
Arquitectos Architects
Renzo Piano Building Workshop; G. Grandi (socio responsable senior partner in charge)
Colaboradores Collaborators
K. Fraser, V. Di Turi, M. Palmore, C. Manfreddo, M. Rossato, S. Ishida (socio senior partner), V. Grassi (asociado associate), L. Lin, D. Magnano, P. Bodega, E. Fitzgerald (con with) S. Scarabicchi, M. Byrne, B. Ditchbum, H. Hirsch, A. Saheba, G. Stirk (y and) M. Belviso, E. Mijic, C. Pafumi, M. Piazza, G. Robotti, W. Vassal, D. Vespier; I. Corte, S. D'Atri (delineantes Cad Operators); D. Cavagna, F. Cappellini, S. Rossi (maquetas models)
Consultores Consultants
Ove Arup & Partners, Co. Re. Ingegneria, Favero & Milan (estructura structure); Ove Arup & Partners, Manens Intertecnica (instalaciones services); Müller BBM (acústica acoustics); STED, Austin Italia (control de costes cost control); Tecnocons, C. Manfreddo (prevención de incendios fire prevention); E. Trabella (planting); Studio Ambiente (planeamiento urbano urban planning); G. Grasso o.p., Mons. C. Valenziano (liturgia lithurgical advisors); HR Wallingford (evacuación de cubiertas roof drainage system); P. Castiglioni (iluminación lighting); F. Origoni (diseño gráfico graphic design); D. Lagazzi (piedra stone consultant); N. Albertani (madera timber consultant); M. Codognato (arte art consultant); G. Muciaccia (dirección de obra site supervision)
Fotos Photos
Michel Denancé, Vittorio Grassi, Christian Richters, Gianni Berengo Gardin.