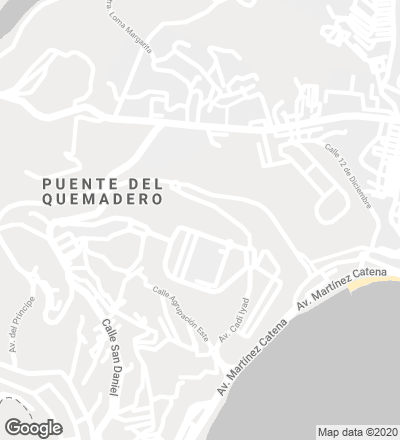 Buikt after an international competition organized by the former Ministry of Housing under the motto 'Hacemos Ciudad' (creating a city), the project for these dwellings has had to adjust to an unstructured environment with a very tight budget. The city of Ceuta has a complex urban and social context in which the landscape plays a prominent role. Hence, the competition site, located in Loma Colmenar, shares both characteristics as it is close to the frontier and to the Príncipe Alfonso neighborhood, mostly Arab and informal, and is elevated and so enjoys impressive views over the Alborán Sea. The nearby neighborhood has a marked Mediterranean character with compact cubes that adapt to the topography, roof terraces and shaded narrow streets. In contrast with this area, the recently built Loma Colmenar residential development included the new University Hospital, a large structure that called for a mediatin
Located on an elevated site, the residential complex addresses the lack of urban coherence between the hospital and the built fabric, making the most of the views and reinterpreting the density of the neighborhood. 
The proposal addresses the aforementioned situation with a spatial system which aims to adapt to the environment, achieve quality public attractive views and cross ventilation. The plan is based on a sequence of public spaces with cozy streets and open, pedestrian plazas. These passageways are meant to favor contact among neighbors, while offering shaded spaces and shops in strategic places. The collective terraces on the roofs of the lower volumes also create gathering spaces that can be transformed by the users of each terrace, who can turn them into a playground, a space for a party, for relaxation or for prayer.
The towers are distributed following a chessboard pattern to guarantee good views and adequate sunning. They are as compact as possible in order to reduce the depth of the bays and thus ensure different perspectives and proper ventilation. Over 90% of the units are corner, double orientation apartments, something that is not very habitual in the case of social housing. To control the budget for the whole operation all the towers have been modulated following a structural grid scheme of 5.4 meters, which has allowed to reduce the cost of the slabs. To adapt to the topography, the complex is staggered using a grid mesh, in this case of 16.4 meters.  
Cliente Client
Ministerio de Fomento de España, SEPES
Arquitectos Architects
IND [Inter National Design]: Félix Madrazo, Arman Akdogan
Branch de Supersudaca en Holanda
Colaboradores Collaborators
Beatriz Zorzo Talavera, Angela Martínez Lago, Álvaro Novas Filgueira, Meritxell Rovira Pueyo, Elena Chevtchenko, Jose Manuel Franco, Michal Gdak, Melissa Vargas / Emin Balkis, Marta Koziol, Jorrit Sipkes, Inge Goudsmit, Harm Scholtens (concurso y proyecto competition and project); Alberto Weil Rus, Félix Madrazo, Manuel Pérez Marín, Sanjay Prem (dirección de obra construction management)
Consultores Consultants
Valladares Ingeniería (estructura e instalaciones structure and services)
Contratista Contractor
Acciona Infraestructuras
Fotos Photos
Fernando Alda