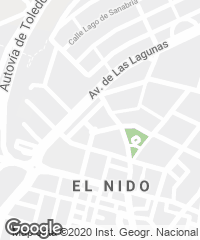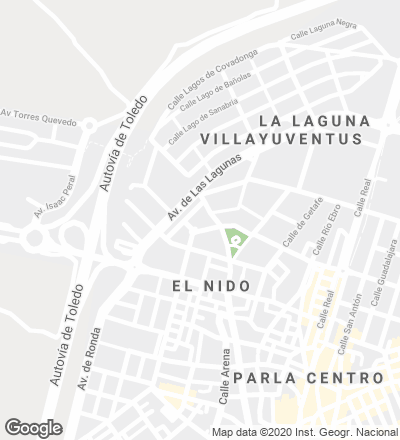 The town council of Parla, a municipality located some 20 kilometers south of Madrid, called a competition in 2005, in collaboration with the Madrid Institute of Architects, to build826 housing units, distributed over a total of six plots, to be rented by young people. One of the novelties of the competition was that the municipal participation consisted only in the management of the terrains and the allottment of units to future tenants. Private companies took care of the competition expenses, construction and management of rental income. These 156 dwellings are a result of this competition, being one of the six projects awarded.
The proposal draws on situationist ideas: four towers are placed  over the 'equipped green carpet' that is generated by the freed up public spaces, which favor  the development of different activities.
The proposal, presented in the competition under the motto 'building situations', is inspired by the situationist postulates of the 1950s, which interpreted the city from the individual experience, leaving behind purely functionalist approaches. The scheme is set forth as a playful colonization of the urban space, freeing up the ground floor plan as much as possible to create a a field of activities that can vary depending on the user, the time of the day and the seasons. On this 'equipped green carpet', tied to the surrounding urban fabric, the dwellings – which make the most of a surface of 35 useable square meters, trying to accommodate as many units as possible in the surface available – are grouped in four compact towers
Each one of them is organized around a central space, with top light and ventilation, which favors interaction among neighbors both vertically and horizontally, guaranteeing at the same time cross ventilation on all levels. One vertical communication core serves, on each floor, five one-bedroom dwellings and one of two bedrooms. Each unit opens up to an external void – not included in the square meters demanded in the program –, which brings light, ventilation and energy into the apartments and at the same time serves as multipurpose space, which can be incorporated into the rooms to extend them, or perform independently, as a space for multiple uses. The only rooms that have a fixed location are the kitchen and bathroom, encircled by the living rooms and bedrooms, an organization that transfers a certain degree of randomness to the facade composition. With a very limited budget – below 700 euros per square meter above grade –, the four buildings are enclosed with anodized aluminum sheet measuring 18 centimeters wide, which gives them a markedly contemporary image.

Cliente Client
Ayuntamiento de Parla, UNIFO, S.A.
Arquitectos Architects
María José Pizarro, Óscar Rueda
Colaboradores Collaborators
Alberto Galindo, Ramiro Losada, Laura Montero, Jesús Muñoz, Daniel Muñoz
Consultores Consultants
David Herrera (arquitecto técnico quantity surveyor); PROYTEC (estructura structure); DPI ingenieros (instalaciones mechanical engineering)
Contratista Contractor
UNIFO, S.A.
Fotos Photos
Miguel de Guzmán