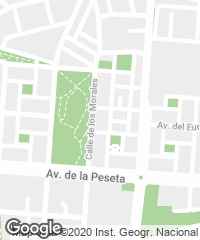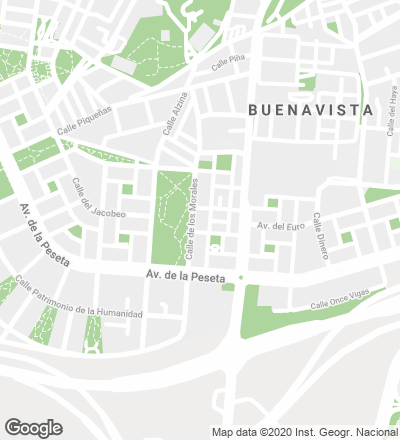 In the southern extension of Carabanchel, an area close to the M-40 beltway where the streets, not yet consolidated, are still identified with numbers, this housing block evokes the movement of a train – as well as its condition of being simple in its function (rolling) and complex in its requirements (resistance, watertightness and comfort) –, to go up with a singular image. Four volumes on ground floor and another four in the two upper levels, pierced by rows of windows, slide between one another aligned on the plot's edges. This motion generates four entrances to the interior space as well as the decomposition of the complex into blocks, suggesting the movement of the pieces.
The pieces slide over the outer line of the housing block, breaking up the building and creating a domestic scale courtyard. The concrete panels and aluminum shutters create a singular yet sober image. 
A simple construction system, which takes kitchens and bathrooms as a sort of skeleton and as fixed elements, generates a series of habitation units whose interior varies in accordance with everyday needs. During the day, in the hours of maximum activity, the walls fold and the beds are concealed in recesses located beneath the wardrobes and the corridors of the dwelling's backbone: work, relax, play, exercise or party: anything is possible with this layout. At night, the space is once again divided into compartments and the rooms and beds emerge. To this end, the corridor rises to conceal the mobile elements. The degree of continuity between rooms is the reason why the dwelling opens only to one facade, with horizontal windows that cover its entire length. The core of elevators and staircases serves each group of four units, optimizing the relationship between the surface of the dwellings and that of the shared spaces. The kitchen is always spacious and can be connected to the living rooms, aside from an enclosed clothesline for ventilation. In the lower floor of the block, this same layout with dwellings of two, three or four bedrooms is built without elevating the corridor and with fixed partition walls.
Dwellings of two, three and four bedrooms follow one another on both sides of the bay with a single orientation. The moving panels allow a flexible use to conform to the variety of beneficiaries of state-subsidized housing. 
The building is shaped by easy to assemble prefabricated concrete panels, reducing the construction costs and schedules for completion. The openings are defined by adjacent bands of windows of 60 centimeters in height and a width of two meters per module, repeated along the entire length of each facade. These bands incorporate a system of sliding shutters with low cost aluminum panels, to allow a few to move horizontally and others vertically: another functional element of a project indebted to the Corbuserian machine à habiter.
Cliente Client
Empresa Municipal de la Vivienda, Madrid
Arquitectos Architects
María José Aranguren López, José González Gallegos
Colaboradores Collaborators
P. Aranguren, L. Burriel, S. Díez,P. Fernández, M. Fresno, I. Gonzalo,M. Lassan, J. A. Rodríguez,M. Sorribes, J. A. Tallón
Consultores Consultants
Ceider (estructura structure); Geasyt (instalaciones mechanical engineering)
Contratista Contractor
Begar
Fotos Photos
Eduardo Sánchez