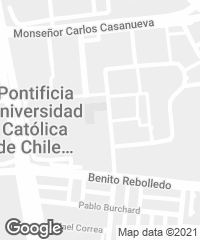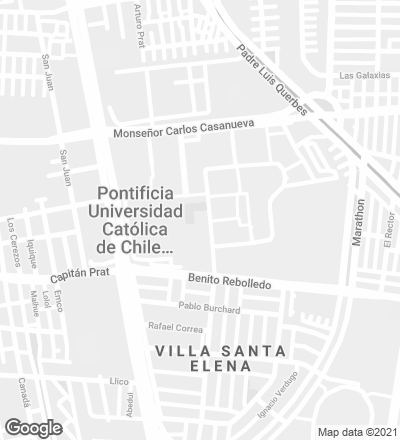 The Siamese Towers are the result of a project commissioned by the Catholic University of Chile to house all its computer systems and related spaces in a glass tower with a very technological appearance. The project ponders on the integration of the new technologies in education, and offers very different learning spaces: a base that is a relief of sloping wood surfaces for casual conversations, and study/computer rooms where abundant natural light is transformed into a half-light to prevent reflections on the computer screens. Because of its climate, a glass skin is a problem in a city like Santiago, and the greenhouse effect is something to be prevented. The solution chosen consists of a double skin, the outer layer of which is formed by simple glass (bad for energy efficiency but durable and good for outer use), and an internal skin of fibercement (with the opposite qualities). This specific use of two skins is cheaper, and creates an air chamber that functions as a perimeter chimney to release heat, with the help of the Venturi effect. The two-headed form of the tower strengthens this effect, furthermore generating a slenderer volume.

Obra Work
Torres Siamesas Siamese Towers
Cliente Client
Pontificia Universidad Católica de Chile
Arquitectos Architects
Elemental
Colaboradores Collaborators
Charles Murray, Alfonso Montero, Ricardo Torrejón
Consultores Consultants
Luis Soler y Asociados (ingeniería engineer); Alejandro Aravena (paisajismo landscape); Proingel Ltda. (iluminación lighting); Gabriel Márquez (medio ambiente environmental); Accura Systems (muro cortina curtain wall)
Contratista Contractor
Serinco Ltda.
Superficie construida Built-up area
5,000 m²
Presupuesto Budget
2M USD
Fotos Photos
Cristóbal Palma; Elemental; Roland Halbe