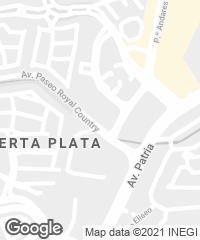 Located in Guadalajara (Mexico), the tower is part of an entire new urban development of the city, surrounded by buildings of similar height. To distinguish itself from them, it adopts a very expressive, almost sculptural slanted form. This form, however, far from being independent of the structural solution, derives from it: from a parallelepiped base, two huge walls of reinforced concrete – connected to a powerful central core of building services – lean to form an acute angle with the vertical, with the result that the floor plan of the building is divided into two irregular triangles which are free of structural burdens and thus able to be organized flexibly. The tower's top also slopes, crowning the building with crystalline and expressionist echoes. As for the building's contact with the ground, it is no less unique: an enormous inclined girder takes the place of pillars on the facade at ground level, thus freeing up accesses into the tower...
[+]
Obra Work
Torre de oficinas Cube 2 Office Tower Cube 2, Jalisco (México).
Altura Height
125 metros meters.
Arquitecto Architect
Carme Pinós.
Colaboradores Collaborators
Juan A. Andreu (arquitecto responsable architect in charge); Salvador García, Diego Quirarte (colaborador dirección obra supervision); Cristóbal Hernández, Holger Hennefarth, Daniel Cano, Paula Poveda, Teresa Lluna, J. C. Castro (equipo team).
Estructuras Structure
Luis Bozzo.
Constructor Main Contractor
Anteus.
Fotos Photos
Jordi Bernadó.