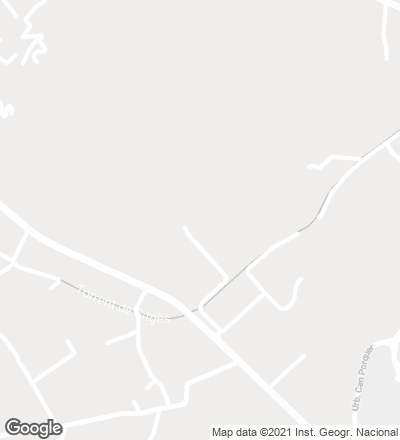 Located at the foot of the Serra de Tramuntana, close to the town of Pollença, in the southernmost tip of Mallorca, Son Brull is a five-star hotel located in an old Jesuit monastery from the 18th century, and which was carefully restored in 2003 by its owners – a local family with a long experience in the hospitality business – to turn it into one of the most luxurious touristic complexes on the island, guaranteeing the preservation of the old building as part of the historic heritage.
The brief called to extend and refurbish the complex. The owners of the property wanted to renovate and enlarge the spa of the main building, and to build four new villas on the land next to it.
The project aims to be part of the territory, to be landscape. It doesn't try to occupy the territory, but rather to build it, create a large garden, a landscape for walks.
To avoid competing with the historic architecture and make the most of the topography, the project includes the design of four villas that blend with the stone walls of the farming terraces in the area, creating a complex where the building and the green spaces establish a symbiotic relationship.
The upper level of the villas can be understood as a garden that starts at the main building and reaches the fields. On the lower level, each villa opens up to the landscape yet is sheltered from glances, enjoying its own particular world. The landscape views seem to belong to each villa, that's what the project makes believe.
Materials found in the surroundings were used for the construction. One may say that the project is stone, earth, and light, all enjoyed in privacy.
The extension of the spa involved adding halls overlooking the landscape. In this sense, the greatest concern was to keep the solid, historic building from resting on a glass base: large wood pergolas and plants blur the sheen of the glass sheets, placing them in the background.
From the road the view of the old hotel remains the same despite the extension of the spa and the construction of the villas. The large building still rests on stone walls, just like the landscape is still constituted by terraces and dry stone walls. From afar, everything remains the same.
Cliente Client
Hotels Suau, S.A.
Arquitectos Architects
Estudio Carme Pinós
Colaboradores Collaborators
Roberto García Caballero, Juan Antonio Andreu, Blanca González Sainz, Holger Hennefarth, Rafael Arbó
Consultores Consultants
Santiago Fiol (estructuras structures); GNGrup (instalaciones mechanical engineering)
Superficie construida Floor area
490m² (reforma refurbishment); 520m² (ampliación extension); 2.860m² (urbanización development)
Fotos Photos
Rubén P. Bescós