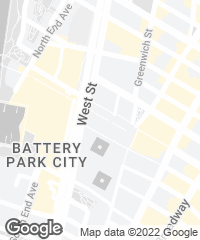 The 2WTC tower wraps up the urban operation for the reconstruction of the World Trade Center. Located between TriBeCa and the Financial District, it is integrated into the city's imagery, reinterpreting typologies typical of each zone – the loft with a roof garden and the skyscraper, respectively – in a way that, depending on orientation, it either presents a stepped silhouette, with six terraces with lush plants, or comes across as a slender volume 408 meters tall.
The building is organized in seven blocks – with dimensions adjusted to the programs of the companies occupying them, including 21st Century Fox and News Corp – that are progressively stacked with a slant at the angle of the neighboring 1WTC, a gesture of remembrance of the Twin Towers that are no more. The site is aligned with the axis of the 'Wedge of Light' plaza proposed by Daniel Libeskind for the organization of the complex – traced according to the inclinations of the sun's rays at the time the planes hit – to allow views of St. Paul's Chapel from Memorial Park. The foyer gives access to the intermodal transport hub designed by Santiago Calatrava, which includes shopping and restaurants.
Cliente Client
Silverstein Properties & 21st Century Fox / News Corp
Arquitectos Architects
BIG-Bjarke Ingels Group.
Socios responsables Partners in charge
Bjarke Ingels, Thomas Christoffersen, Martin Voelkle
Director de proyecto Project director
Douglass Alligood
Project manager Gerente de proyecto
Ute Rinnebach
Arquitecto responsable Project architect
Linus Saavedra
Equipo de proyecto Project team
Adam Sheraden, Adrian Subagyo, Alessandra Peracin, Ali Chen, Amina Blacksher, Armen Menendian, Benson Chien, Cadence Bayley, Carolien Schippers, Catherine Papst, Christi Farrell, Christopher White, Daisy Zhong, Daniel Sundlin, David Brown, David Zhai, Dominyka Voelkle, Dong-Joo Kim, Doug Stechschulte, Emily Watts, Eva Maria Mikkelsen, Florencia Kratsman, Francesca Portesine, Haochen Yu, Hector Garcia, Hsiao Rou Huang, Iben Falconer, Iva Ulam, Jakob Lange, Jan Leenknegt, Jennifer Kimura, Jenn Wood, Jessica Jiang, Ji-Young Yoon, John Hilmes, Jonathan Rieke, Julie Kaufman, Kristoffer Negendahl, Lauren Connell, Lawrence-Olivier Mahadoo, Lucio Santos, Maki Matsubayashi, Manon Otto, Maria Sole Bravo, Maureen Rahman, Nicholas Coffee, Otilia Pupezeanu, Paul Manhertz, Rune Hansen, Sabri Farouki, Sebastian Claussnitzer, Seoyoung Shin, Simon Lee, Tammy Teng, Terrence Chew, Thomas McMurtrie, Thomas Yaher, Tiago Sa, Tore Banke, Vivien Cheng, Yaziel Juarbe, Yu Inamoto, Zhonghan Huang
Colaboradores Collaborators
Acoustic Distinctions, Adamson Associates, AMAPC, BIG IDEAS, CCI, D-Box, Gardiner & Theobald, Gensler, Jaros, Baum & Bolles, Radii Inc., Squint/Opera, Turner Construction, Van Deusen & Associates, Vidaris, WSP
Imágenes Renderings
D-Box