Taz Neubau Publishing House
E2A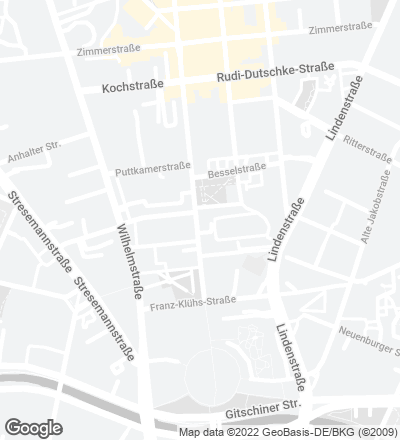 Rising on a site of urban importance, the building through its form and position mediates between the traditional Berlin of city blocks and the modern one of isolated blocks.

Obra Work
Sede central del diario TAZ Taz Neubau, Publishing House, Berlin (Germany).
Arquitectos Architects
E2A / Piet Eckert, Wim Eckert (socios partners); Claudio Aquino and Mireya Sanchez Gomez, Felix Yaparsidi, Alexander Struck, Yusuke Ota, Corbin Jenkins, Lukasz Wlodarczyk, Sebastian Pertl, Eric Rudolph, André Passos, Tobias Weise, Bojana Miskeljin, Philip Milkowski, Rickey Gates, Jochen Paul (equipo team).
Colaboradores Collaborators
SMV Bauprojektsteuerung Ingenieurgesellschaft (project manager); Sedeño Bauplanung (dirección de obra construction managment); Schnetzer Puskas International (estructuras structure); Emmer Pfenninger Partner (fachada facade); PHA-Planungsbüro für haustechnische Anlagen (instalaciones MEP); Berlin Ingenieure für Brandschutz (protección incendios fire safety); Hofgrün Berlin (paisajismo landscape); Chefs Culinar (gastronomía gastronomy).
Cliente Client
Taz, die tageszeitung Verlagsgenossenschaft / Andreas Bull, Karl-Heinz Ruch.
Superficie Area
5.417 m².
Presupuesto Budget
21.832.375 €.
Fotos Photos
Rory Gardiner; Yasu Kojima; Rasmus Nolander.