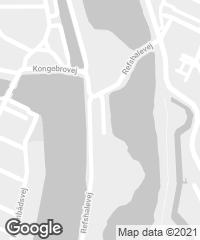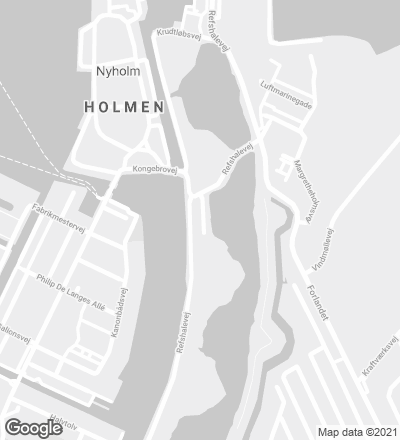 Created by the Danish chef René Redzepi, Noma is considered one of the top restaurants in the world. The original Noma closed in late 2016 with the idea of opening anew on the northern tip of Christianshavns Vold – the remains of a rampart which was part of the fortification ring that used to surround Copenhagen –, on a plot occupied by an abandoned military warehouse. The new Noma is conceived as an intimate 'culinary village' where clients can experiment with an innovative reinterpretation of Nordic gastronomy while enjoying views of nature and the water around it.
The project had to preserve and carefully refurbish the building that was once used to store mines for the Royal Danish Navy. Besides this protected building, the restaurant could occupy some installations that were later annexed to it. The facilities corresponding to the inner workings of the establishment were arranged in a linear sequence within the Søminedepotet, while the rooms directly linked to the diner's experience were placed in independent pavilions at the southern end of the premises. This idea comes from the traditional organization of Nordic farms, the sæter, in which different tasks are assigned to different constructions scattered in the landscape. So it is that the entrance foyer, the wine zone, the barbecue, and other areas are housed in seven autonomous volumes adapted to the specific needs of each function. The centerpiece is the Service Kitchen, from which the chefs can more easily stay in control of the restaurant's operations, and diners are able to follow the various parts of the process normally hidden from view.
The heterogeneous complex, where assorted building materials and methods are used, evokes the archetypal form of an Arctic villa. The interiors, too, allude to vernacular elements of Nordic imagery: the dining rooms are clad in stacked timber planks suggesting piles of firewood beside the flames of a hearth, and the lounge, entirely finished in brick, can be read as a huge fireplace. The glass-covered paths between the 'buildings within the building' enable chefs, staff, and guests to appreciate atmospheric variations in the course of the day and year. The complex is contained within a well-tended garden designed in tune with the ecological principles of permaculture. Here, three greenhouse structures are used as an indoor food garden, a bakery, and a test kitchen, a laboratory for cooking up new dishes.