University Housing, Castelldefels
Mestura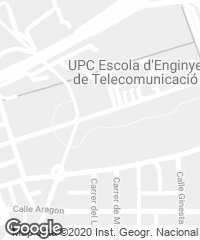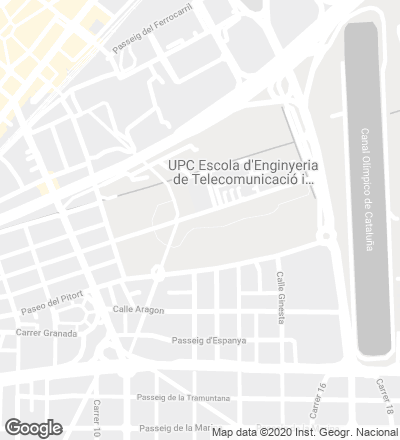 This building helps to cover the demand for housing in the Parc Mediterrani de la Tecnologia (PMT), a new university campus in the metropolitan area of Barcelona, in the municipality of Castelldefels. The campus is organized inside a ring-shaped circuit with circulation paths and a plaza, a sort of agora, which takes up the center of the site. A sequence of green spaces, a lake and the university facilities stretch from the exterior circuit in the direction of the plaza. 
The ground floor is at level with the central square, accessible through the reception  and administration  areas. In front of them,  a transversal volume  joins the block and  links up directly with  the lower floor, where  the communal spaces, open to the plaza and gardens, are located.
Located south of the central square, the buildings go up on a terrain that slopes downwards towards the lake. The slope of the plot defines the general geometry of the building, dividing the program into two longitudinal blocks with a ground floor and two additional levels set along an east-west axis. The northern block is at level with the square, and its facade wraps up this agora space, while the parallel block interacts with the lake and generates a difference in height of one level between both. This varying character and height of the north and south facades, being the product of the urbanistic and morphological demands of the site, determines the interior layout of the blocks, the position of the accommodations and, lastly, the exterior image of the building.
The residence building for students offers 160 housing units, which are organized along the corridors. To break the monotony, the corridors shift to create terraces that become outlooks  and communal rooms. 
The north-facing fronts include corridors that give access to the dwellings, so the living areas, kitchen and bedroom can benefit from southern orientation, with more sunlight and opening onto the central courtyard and the campus gardens. The housing units are laid out in a comb-shaped plan from the corridor, permitting cross ventilation. Furthermore, the displacement in plan and in section of the parallel blocks allows a better use of solar radiation and generates a microclimate in the gardened central courtyard. As a passive solar protection device, the south facade is equipped with metallic sunshades whose geometry changes depending on the position of the window in the dwelling.
The blocks are connected by a central volume that becomes a meeting point and configures the communal spaces of the ground floor, and through footbridges and stairwells that cross and dynamize the interior courtyard. These transition spaces, as well as the facade corridors, close up with colorful frames made of microperforated metallic sheet whose permeability varies in accordance to their position, ensuring privacy and offering the central square a chromatic front.
Cliente Client
UPC Universidad Politécnica de Cataluña / Siresa Nova
Arquitectos Architects
Humbert Costas, Manuel Gómez, Jaime Blanco, Carlos Durán, Josep M. Estapé
Colaboradores Collaborators
CMT (arquitectos asociados associate architects)
Consultores Consultants
Manuel Mancha (arquitecto técnico quantity surveyor); Intec Asociados (cálculo de instalaciones MEP); Luis Alfredo Rodríguez (estructuras structures); Paymacotas, Joaquín Sánchez (seguridad y salud security and health); Societat Orgànica (sostenibilidad y mantenimiento sustainability and maintenance); Socotec Iberia (control técnico technical control)
Contratista Contractor
Fausto Facioni Construcciones
Fotos Photos
Pedro Pegenaute