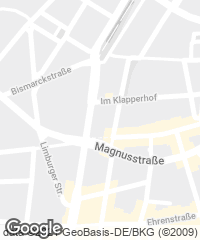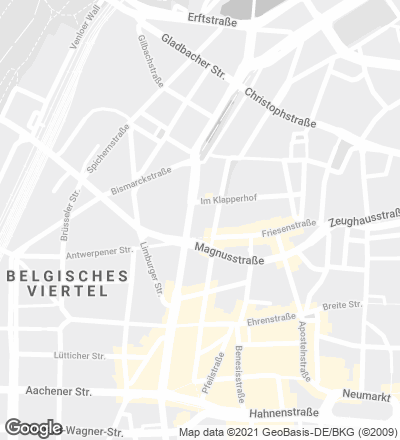 In the centre of Cologne, on a site adjacent to the headquarters of the insurance company Gerling Konzern, a single complex combines apartments, offices, shops and restaurants. Aside from proposing a mixed-use program, it also provides a structure that allows individual units to be easily adapted from offices to apartments should demand for office space in Cologne fall.
Germany's enlightened legislation on working conditions promotes the individual's right to daylight and thus the design of office buildings with relatively shallow floor plates. There need be little difference therefore between the basic configuration of an apartment or an office building, except for the provision of bathrooms and kitchens. All the offices are naturally ventilated, and provided with raised floors, which means that they can be converted into apartments in an efficient manner, avoiding the environmentally wasteful alternative of demolition.
The complex consists of two long blocks with six and seven stories respectively, which form street walls on the long sides of the site and three towers of eleven, fourteen and sixteen stories. The towers are raised off the ground to allow views from the street into the raised garden that forms the heart of the development. There are a total of eighty-four apartments in the eastern block, ranging in size from a simple studio to a luxurious penthouse. All floors are served by lifts and the majority of apartments have a balcony or terrace.
The prefabricated concrete elements that form the ceilings of apartments and offices perform a variety of roles. Their vaulted profile creates a deep void at the centre of the plan for the distribution of kitchen and bathroom services and a shallow void for heating and electrical installations along the facade. The ceilings also reflect natural light into the interiors and, with the help of fresh air intake, their high thermal mass helps to maintain comfortable temperature levels in summer.
Pre-cast flooring elements were used to reduce on-site waste and increase construction speed. The use of high-quality concrete avoided the need for additional plastering or painting after installation. The cores of the towers are clad in natural stone, which comes from the same quarry used for the stone of the adjacent headquarter buildings. The flat roofs of the lower buildings have been landscaped with plants.
Cliente Client
Baugemeinschaft Gerling Ring GbR
Arquitecto Architect
Foster + Partners
Colaboradores Collaborators
Buro Polonyi und Partner
Consultores Consultants
Dr. Naumann & Partner (estructura structural engineering); Schmidt Reuter Partner (instalaciones M+E engineering); Desvigne & Dalnoky (paisajistas landscape architects)
Fotos Photos
Nigel Young / Foster + Partners