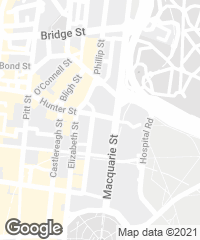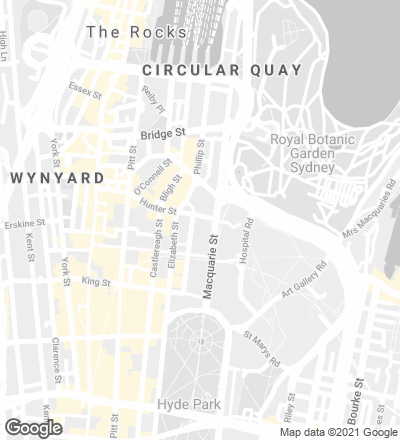 Since the design of the Hongkong and Shanghai Bank, the practice has continued to redefine the nature of the office tower and to explore ways in which it can respond to the context and the spirit of the city in which it stands. This thirty-one-storey building, located on a prominent site close to Sydney Harbour, explores new strategies for flexible, column-free office space and creates a new 'urban room' in the city's dense central business district.
The building's unusual design and distinctive profile were guided by a number of factors, including the narrow site, the need for large open floor plates, and exacting planning regulations that protected the amount of sunlight falling on two nearby public spaces. The building's orientation exploits a number of environmental factors and maximises views across the Harbour. Daylight is drawn into the office levels and down through the building via an atrium, which runs the full height of the tower between the core and the office floors and is crossed by a series of bridges. Movement through the building is clarified and celebrated, the atrium and lobbies being both physically and psychologically removed from the workplace.
The main structural core is offset to the lower, western edge of the site and consists of two towers, which provide the main stiffening elements and act as solar buffers. To permit greater flexibility in planning office layouts, curtain walling on the three glazed facades has been turned 'inside out' with mullions and transoms placed externally. The structure is expressed in the facades of the office floors with the triangular silver aluminium cladding of the columns, and repeated horizontally every three floors. This mega-grid is extended above the occupied floors to create a roof feature that gives the tower its unique shape and bridges the gap between two neighbouring buildings of significantly different height to complete Sydney's eastern skyline.
At ground level, the private world of the tower meets the public realm of the city in a four-storey covered plaza – the 'assembly'. This soaring, light-filled space functions as a busy public square. A prelude to the office lobbies, it also contains shops, cafés and a crèche.
The building has undergone an extensive life cycle analysis testing with respect to its inherent energy, and is expected to reach a SEDA energy rating of 4.5.