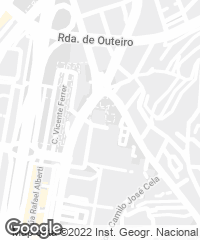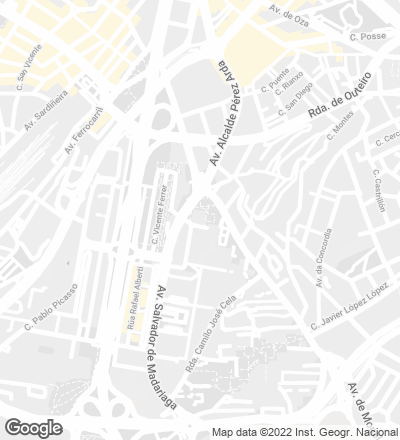 To provide the small rural sites of the area with sports facilities, the Provincial Government of La Coruña launched the Sports 2000 program, by which swimming pools and gymnasiums have gone up in phases from a series of prototypes that each City Council could choose. Thought out as a generic solution for an area with no particular features, the design selected by the municipalities of Oleiros, Melide and Fena indirectly points at the rain as the common aspect of Galicia's landscape. A warped roof shaped as a large gutter is proposed as the identifying feature of the project, which on the other hand, is characterized by its compactness and its capacity to adapt to the different urban circumstances.

Grouped in a single building, two double height volumes respectively house the gym and pool. Between these two voids, the box enclosing the kitchen, the cafeteria and the restaurant is inserted as a bridge which opens on both sides to these two dominant spaces by way of two openings that follow the shape of the section. The dressing rooms, sauna and first-aid room are located below this gastronomy area on the first floor. The project's second group of unvarying elements is constituted by two large openings in the lower part of the side facades which open views onto the landscape from the gym and pool. In the same way, other horizontal windows in the upper part illuminate the ceiling, underscoring the autonomy of of the roof with respect to the rest of the building.

A warped roof in the shape of a large gutter – which points at the rain as the main feature of Galicia's landscape –, identifies the design of this swimming pool model that is not linked to a specific plot or location.
One same structural frame – formed by concrete pillars and a curved beam of laminated wood – geometrically supports the variable section of the zinc roof, whose water-channelling function is pointed up by a large exterior drainpipe on one of the corners of the building. Set off against the cold appearance of the roof sheeting, a vertical iroko wood siding enwraps the building, transforming the volume into a sort of ark abandoned among the hills of Galicia. As in the electrical wiring posts that can still be seen in this area's countryside, a grey patina will gradually take over the wooden enclosure, favoring the gradual merging of the building into its surroundings. Like a carpet of stone pavers among which grass grows, the external work is found the only specific element of each plot, that which will allow to adapt this abstract protoype to the landscape and urban features of each site.
The second group of unvarying elements of the project is formed by the slanted openings on the side facades that incorporate the surrounding landscape to the gym and pool.
Cliente Client
Diputación de La Coruña
Arquitecto Architect
Francisco Mangado Beloqui
Colaboradores Collaborators
Laura Martínez de Gereñu; Marián Juárez, Carlos Rodríguez (dirección de obra site supervision)
Contratista Contractor
IMAGA
Fotos Photos
Roland Halbe