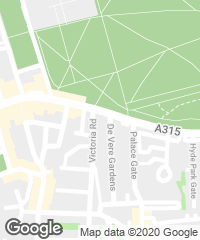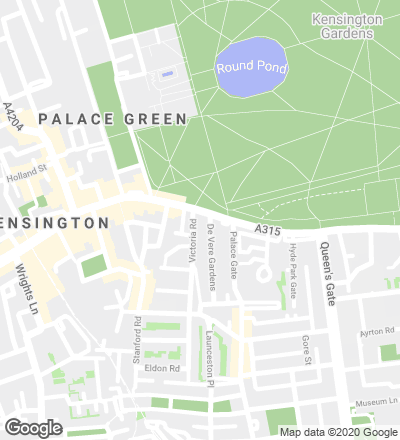 The residential complex One Kensington Gardens is located on a prominent central London site facing the southern edge of Kensington Gardens. The project, comprising 97 residences, involves the internal reorganization of the site and the construction of three additional buildings on Kensington Road, Victoria Road, and Canning Passage. It also incorporates the facades of nineteenth-century terraced houses that sit within an officially protected conservation area.
The three new constructions use one same material language, maintaining harmony within the complex while introducing reinterpretations to give each one a distinctive character. Those on Kensington and Victoria roads are executed with a post-tensioned reinforced concrete structure that forms the image of their facades. However, in the Kensington Road building the ground level and the floor slabs of the upper levels are clad with handset Portland stone elements that reference traditional facades in the vicinity. In both cases, the window frames and the balustrades of the balconies and terraces are made of solid bronze. To avoid a monotonous elevation, the distance between the pillars of the facades which are perpendicular to the park on the north sector of the block decreases until it tunes in with the regular rhythm of the precast elements of the second building, on Victoria Road. The third volume, on Canning Passage, has a brick facade that resonates with the surrounding buildings. It is composed of horizontal strips enclosed by bands of prefab stone that mark the height of the various floors. Most of the living units (60%) are arranged behind the retained and restored nineteenth-century facades. By integrating the old panes, the layout of the apartments is generated by the existing arrangement of windows and walls.
The new buildings are individually entered from the street, and porticoes have been refurbished on the old facades, which have been preserved in such a way that one's view of the urban block is that of a heterogeneous elevation, which includes contemporary elements while maintaining the distinctive character of a neighborhood of exceptional heritage value. The center of the development has been emptied to form a sequence of internal courtyards, clad in a brick with a white glaze, that bring daylight into the domestic spaces. Complementing the apartments is a wide range of communal zones, including a reception area, foyers, and a leisure center.
Obra Work
One Kensington Gardens
Cliente Client
De Vere Estates Ltd., GVA Second London Wall (agente del cliente client's agent)
Arquitectos Architects
David Chipperfield Architects London;
David Chipperfield (principal principal), Louise Dier, Oliver Ulmer (directores directors), Ryan Theodore (jefe de proyecto project leader), Martin Reynolds (jefe de proyecto de la envolvente project leader envelope), Andrew Hapgood (jefe de proyecto de interiores project leader interiors); Richard Eden, Elena Dueñas Lete, Gabriel Sánchiz (directores de proyecto project architects), Ian Abley, Javier Ampuero, Jesus Aparicio, Nick Beissengroll, Tom Benton, Jose Bergua, Cristiano Billia, Cara Beveridge, Nick Bristow, Ryan Butterfield, Todd Coglon, Hugo Corbett, Paul Durcan, Lena Feindt, Bernardo Figueirinhas, Jonathan French, Jochen Glemser, Sara Hengsbach, Tom Herre, Nick Hill, Kelvin Jones, Kristof Keerman, Tami Lambert, Johannes Leskien, Carlos Lora, Nina Lundvall, Graeme McQuaker, Laurenz Muller, Alexandros Mykonaitis, Suzi Pain, Roshni Patel, Theo Petrohilos, Ross Perkins, Renato Pimenta, Zeinab Rahal, Marc Ros, Jana Schwalb, Lina Valuckaite, Andy Wakefield (equipo de proyecto project team)
Colaboradores Collaborators
Julian Harrap Architects (conservación conservation); Gillespies (paisajismo landscape architect); Buro Happold Structures Ltd. (estructura structural engineer); Buro Happold Façade Engineering Ltd. (fachada façade); Hoare Lea (MEP, incendios, seguridad y acústica MEP, fire protection, security and acoustics consultant); Savills (planeamiento planning); AECOM Davis Langdon (construcción, gestión y diseño CDM-C); GVA Schatunowski Brooks (derecho de iluminación rights of light); TPP, Halcrow (gestión de residuos traffic and waste management); Gardiner & Theobald LLP (aparejador quantity surveyor); Sir Robert McAlpine Ltd. (contratista contractor)
Fotos Photos
Simon Menges