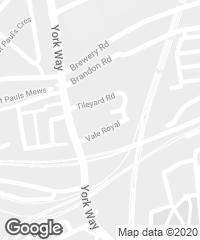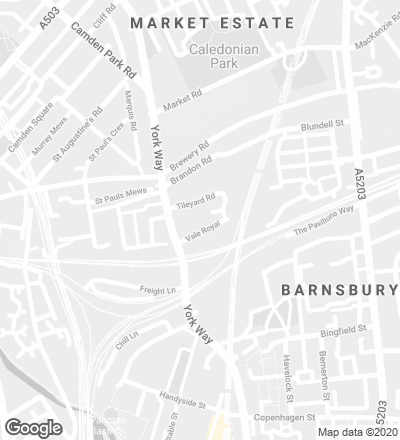 This design for a studio for the English artist Antony Gormley is located amid the industrial buildings, warehouses and rail yards just north of London's King's Cross station. Attempting to create light and open spaces for the diverse and specific ways in which the artist works, the building provides studio space for drawing, painting, sculpting, welding, casting, and photography.
A former Turner Prize winner, and an artist whose work has been exhibited in museums and as installations all over the world, Antony Gormley has created some of the most ambitious and recognisable sculptural works of the past two decades, including Field, The Angel of the North, and Quantum Cloud on the river Thames in Greenwich. With the increasing interest in his work, Antony Gormley required a space that would be large enough to construct his often huge installations, yet at the same time would also be somewhere intimate and personal enough in which he could conceive his next artistic projects. Looking to satisfy both of these requirements, the design of the studio references and abstracts the large scale industrial architectural vernacular of the surrounding buildings. The building is distinguished by the silhouette of its pitched roofs and its bright but even interior light. Located to the rear of its site, the studio building itself is approached across a large yard, left open for the assembling of bigger pieces. A pair of galvanised steel staircases connects this yard to the domestic-scale studio and office areas on the upper floor.
To leave all protagonism to the sculptures, the building is an example of constructional refrain. The characteristic silhouette of the workshop is underscored by a succinct formwork facade divided into vertical walls by way of metallic fluting to prevent retraction cracks. So as not to compete with the abundant sunrays that come in through the skylights and favor concentration, there are few windows and with a single sheet so that they can be concealed inside the wall when needed. The floors are paved with polished concrete and the door and window frames have been carried out in galvanised sheet, the same material used in the two staircases connecting the courtyard with the upper floor.
Operating as both a workshop and as a pared down, white-walled studio space, the building sensitively yet pragmatically edifies a collaborative effort between artist and architect.
Cliente Client
Antony Gormley
Arquitecto Architect
David Chipperfield Architects
Colaboradores Collaborators
Kevin Carmody, Andy Groarke, Kaori Ohsugi
Consultores Consultants
Jane Wernick Associates: Timothy George, Jane Wernick (estructura structural engineer); Environmental Engineering Partnership: Nigel Bowater, Ian Wilson (instalaciones service engineer); Capita Property Services: Brendan Henessey, Toyin James, Joe Lehane (aparejador quantity surveyor)
Contratista Contractor
Leonard Field Group
Fotos Photos
Arcaid/Richard Bryant