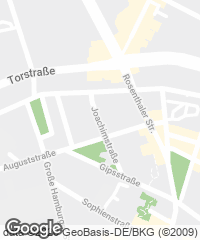 The four reinforced concrete volumes of this project in Berlin extend a brick construction erected in 1895 and which was once a piano factory. The new buildings are prisms whose size depends on that of the adjacent buildings, and whose white envelope is tinted with large floor-to-ceiling holes whose position follows a calm choreography. From the constructive point of view, the most unique thing about the building is the composition of the envelope, with a single monolithic sheet, made of reinforced concrete, which fulfills, as in the past, the load-bearing walls, several functions at once: structural, aesthetic and energetic . Concrete has a special composition, since its cement is mixed with natural additives, such as pumice aggregates, expanded shale, volcanic rock and small clay spheres whose function is to capture moisture and then yield it, so that its effect can be added to the thermal inertia of the wall, thus regulating the hygrothermal conditions of the interior space with passive strategies.

Obra Work
Oficinas en Berlín Offices at Joachimstrasse 11, Berlin (Germany).
Cliente Client
Grundstücksgesellschaft Joachimstrasse 11 GmbH & Co.
Arquitectos Architects
David Chipperfield Architects / Alexander Schwarz, Harald Müller (socios partners).
Colaboradores Collaborators
M. Mathias, L. Schwind, U. Eberhardt, G. Gerber, S. Jung, S. Morar, C. Paiskowski, T. Schöpf.
Fotos Photos
Ute Zscharnt, Simon Menges.