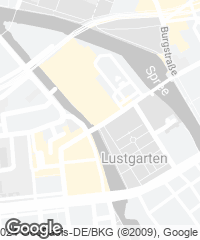 The inauguration of the James-Simon-Galerie marks the endpoint of the redevelopment of Museum Island, which began with the Neues Museum renovation project.

Obra Work
Rehabilitación del Neues Museum / James-Simon-Galerie, Berlín (Alemania Germany).
Arquitectos Architects
David Chipperfield Architects Berlin; D. Chipperfield, M. Reichert, A. Schwarz (socios partners); U. Vogt (director de proyecto project architect); M. Adler, A. Bellmann, T. Benk, M. Benner, A. Corvinus, M. Duleba, M. Fiegl, A. Fritzsch, D. Gschwind, A. Hengst, P. Hillerkus, I. Karig, L. von Karstedt, L. Kauffmann, M. Kornev, A. Kühn, T. Kupke, D. Liksaite, J. Marx, S. von Oppen, T. Richter, E. Saleina, A. Schlegel, T. Schöpf, E. Veit, A. Wiedemann (equipo team).
Colaboradores Collaborator
EY Real Estate, Kemmermann Projektmanagement im Bauwesen (control de proyecto project controlling); C. Kappei (aparejador quantity surveyor); Wenzel + Wenzel Freie Architekten (ejecución executive architect); IGB Ingenieurgruppe Bauen (estructura structure); Innius Dö, Inros Lackner (instalaciones services); Müller-BBM (física MEP); Arge Brandschutz NEG (incendios fire safety); Matí Lichtgestaltung, Conceptlicht (iluminación lighting); Levin Monsigny Landschaftsarchitekten (paisajismo landscape).
Fotos Photos
Ute Zscharnt; Simon Menges; Luna Zscharnt.