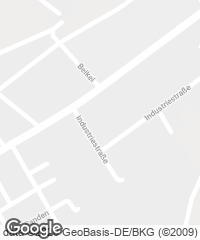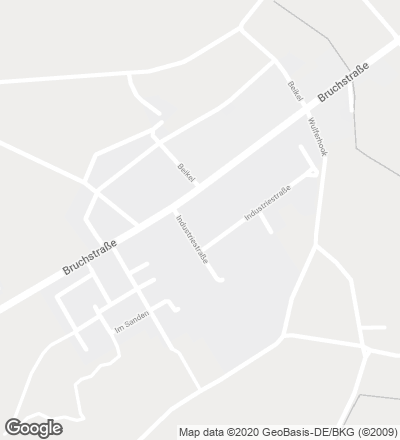 This building, located in the small town of Coesfeld-Lette, just west of Münster in Germany's Nordrhein Westfalen region, is the new headquarters for the German clothing retailer Ernsting. Designed on a greenfield site, the structure stands alongside two existing distribution centres, one of which was designed by Santiago Calatrava in the 1980s and the other by Schilling Architects in the late 1990s. This third building completes the Ernsting compound and provides office space for business and retail managers along with a research and development department.
The concept for its design was to break up the form of the two storey building to allow each of its spaces a closer interaction with the surrounding landscape and to provide a more open than usual relationship between inside and outside. This notion of fragmenting the internal mass of the structure was also influenced by the demands of the client who sought to define each of Ernsting's various business holdings within a singular and recognizable building envelope. These conditions allowed for the opportunity to design internal courtyards, which provide a hub from which all of the programmatic elements of the building could radiate, and which simultaneously afforded all of the office areas light and open space.
This sense of openness is further emphasised by a colonnade and balconies around the periphery of the monolithic precast structure, and by two atrium spaces, the larger of which acts as the main lobby and entry point for the building, and accommodates the principal area where people inside the building can meet. The deliberately calm architectural language of the concrete facade is continued in this lobby through the timber reception or the light terrazzo flooring, but the real eye-catcher in the hall is a large relief by the sculptor Ludwig Gies. It attaches an almost sacred aura to the space, strengthened by the weightlessness of the rooflight.
Inside, the office space is open-plan, with very few of the more conventional cellular offices compartments dividing up the space, providing views into the courtyards and across to the countryside from both sides of the interior of the building. Complementing this strong sense of lightness and horizontal detachment, the building is raised slightly off the ground plane, appearing to float, looking to maintain a lightness of touch within the weight of architectural presence.
Cliente Client
Ernsting's Bau & Grund GmbH & Co. Kg
Arquitectos Architects
David Chipperfield Architects; Schilling Architekten (arquitectos asociados associate architect)
Colaboradores Collaborators
Erik Ajemian, Jennifer Benningfield, Martin Ebert, Mansour El-Khawad, Jochen Glemser, Johannes tho Pesch, Heidrun Schuhmann, Henning Stummel, Peter Westermann; Schilling Architekten: Johannes Schilling, Jochem Vieren
Consultores Consultants
Wirtz International: Peter Wirtz (paisajismo landscape architect); Arup GmbH: Joachim Güsgen Jane Wernick Associates: Steve Haskins, Jane Wernick (estructura structural engineer); Planungsgemeinschaft Haustechnik PGH: Hilmar Göhre, Albert Hoffmann, Thomas Scislowski (instalaciones services engineer)
Contratista Contractor
E. Heitkamp GmbH: Heinz-Peter Dämgen, Uwe Galka, Marcus von Rüden
Fotos Photos
Christian Richters, Album/View/Edmund Summer