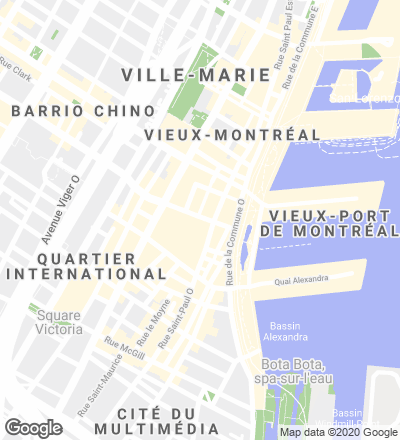 Founded in 2003 by Bassel, Firas, and Rami Atallah, SSENSE is a Canada-based online fashion platform and clothing e-tailer with a global presence, serving more than 100 countries worldwide. Its online platform curates a selection of over 400 fashion houses offering a range of clothing for men and women. The company started online and decided to open a series of physical locations. Embracing the company's intention to expand its field of focus beyond that of a typical e-commerce company, the design of a new physical space in Montreal serves as the pilot for the store concept designed in 2015, and was developed through close collaboration and dialogue. The resulting project marks a shift in the evolution of retailing – it is not a conventional store, but rather a cultural, social, and retail venue, manifesting in physical form the hybridity of its digital foundation. The space is set out to open up a revolutionary path in our way of understanding tangible spaces linked to the virtual commerce industry.
The project started out with the renovation of a derelict mid-nineteenth century building on the Rue Saint-Sulpice in Vieux-Montréal, the oldest district in Montreal. The historic brick and stone facades have been preserved and carefully restored while a new five-story building has been inserted within. This insertion provides structural stability for the old building shell. Minimizing the structural elements, the concrete cores create two main rooms on each level that provide a simple space suitable for hosting a range of conceived programs. The most unique spaces of SSENSE Montreal are the double-height entrance lobby that can be found on the ground floor and a glazed rooftop café on the top floor.
Pure, neutral materials are inserted into the renovated building, underlining the physicality of spaces that are reductionist rather than minimalist in nature. The new structure, made entirely from black sandblasted concrete cast in situ, provides a permanent setting for the display elements that are conceived as lightweight structures supported by floor-to-ceiling steel cables. The latter can easily be installed and dismantled to host different programs, so the design communicates a sense of transience, in line with the concept of rapid change and evolving needs that characterizes online commerce.
Obra Work
SSENSE Montreal
Cliente Client
Les Investissements Atallah Inc.
Arquitectos Architects
David Chipperfield Architects, Milan;
David Chipperfield (principal principal), Giuseppe Zampieri (director de diseño y socio design director and partner); Giuseppe Sirica (director asociado associate director); Adolfo Berardozzi (asociado associate); Pietro Bagnoli, Claudia Faust (directores de proyecto project architects); Corrado Bongiorno, Filippo Carcano, Francesca Carino, Carlo Federico Cattò, Fabiano Cocozza, Paolo Dell'Elce, Anna Frigerio, Tsukasa Goto, Nicola Guercilena, Maris Kojuharov, Cristina Massocchi, Eugenio Matteazzi, Sofia Nobis, Filippo Serra, Letizia Somenzi, Pietro Torricini (equipo de proyecto project team)
Colaboradores Collaborators
Aedifica, Artemide, Carritec, Il Cantiere, Cuciflex, Lafarge Canada, Latéral, bpa Bouthillette Parizeau, Acentech, Decarel
Fotos Photos
Dominik Hodel for SSENSE, Simon Menges