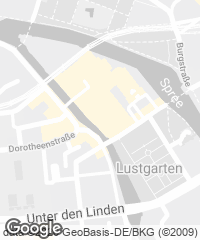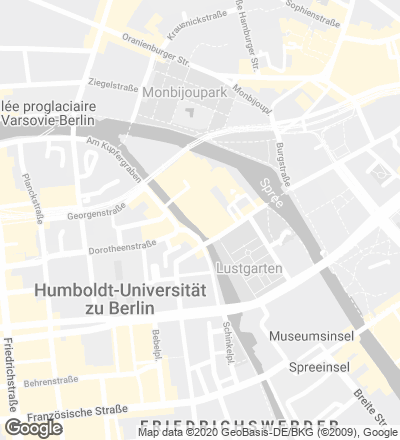 The James Simon Gallery, named after Berlin's National Museum's greatest private patron, who died in 1932, will play a key role in the overall reconstruction of the Museum Island. The new gallery will provide all public front of house facilities and other museum infrastructure on the same site of the now missing Schinkels's Packhof Building. It will also form the principal entrance to the island, and to the "Archaeological Promenade" – a sequence of new and existing spaces connecting four of the five museums of the island. It will be the first new building on the Island since the completion of the Pergamon Museum over 70 years ago.
The project received funding in 2006 and a revised design was unveiled in June of 2007. As if it were built topographically, a high plinth will occupy the bank of the Kupfergraben canal, levelling up with the Pergamon Museum's main exhibition floor. An elevated colonnade will rise from the plinth, leading to the southern wing of the Pergamon Museum. Large parts of this colonnade will remain publicly accessible outside of opening hours, extending the Museum Islands's attractive open spaces. The actual volume of the New Entrance Building will be situated between the elevated colonnade and a new colonnaded courtyard behind the Neues Museum, providing additional access to both at ground floor level. A wide, open outdoor staircase leading to the upper level with its generous reception hall will face the Lustgarden as a generous entrance motif. A cafë and a link to the Pergamon Museum will be embedded in the colonnade to the west of the entrance hall. A mezzanine floor will accommodate services such as cloakroom, toilets and shop, while the temporary exhibition spaces, the auditorium, and seminar rooms will be situated in the basement floor connecting with the Archaeological Promenade.
The architectural language of the James Simon Gallery adopts preexisting elements of the Museum Island, predominantly from the outdoor architecture, such as the built topography, the colonnades, and the outdoor staircases. However, an authentically contemporary building is developed from this context, whose architectural language reflects classical architecture without copying it. The materiality of the building in reconstituted stone with natural stone aggregate blends in with the polychrome material palette of the Museum Island with its limestone, sandstone and rendered facades.
Cliente Client
Stiftung Preußischer Kulturbesitz: Bundesamt für Bauwesen und Raumordnung
Arquitectos Architects
David Chipperfield Architects
Colaboradores Collaborators
David Chipperfield, Anne Hengst, Astrid Kühn, Harald Müller, Martin Reichert, Elke Saleina, Alexander Schwarz, Urs Vogt, Sebastian von Oppen
Consultores Consultants
Ingenieurgruppe Bauen (estructuras structural engineer), Jaeger, Mornhinweg + Partner Ingenieurgesellschaft mbH/KMS Beratungs- und Planungsgesellschaft mbH (instalaciones services engineer)
Fotomontajes Photomontages
Imaging Atelier