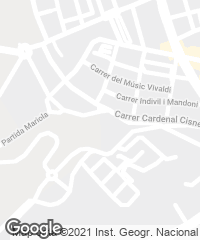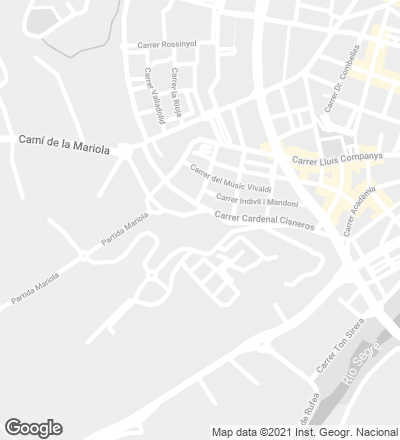 The competition brief that set the guidelines for this project called for a generic container whose interiors would remain throughout the year at temperatures between 18 and 25 degrees Celsius. The proposal involved modifying the initial planning, making climate the building's main point through a broader strategy: the creation of a fragmented space, defined by controlled transitions between its parts and extended to include a new park that makes the most of the materials produced by the earthworks. 

Built in several phases, the last one of which will be completed in 2019, the project involves the creation of an infrastructure capable of growing and passively addressing the climate conditions of the place. 
The result is a topography that one can cover entirely by following a sort of climate promenade that goes from a large sun-filled terrace to a shaded riverbed planted with local vegetation which contributes to passively regulating temperature.
 In line with the project's environmental awareness, the manipulation of the topography – the earth – is accompanied by other strategies related to water (control of humidity and recycling), air (warm breeze in the terrace and fresh air in the riverbed), and fire (management of solar radiation year-round).

All this results in a complex that presents an open and civic character, whose appearance is defined by the deliberate roughness of its materials: reinforced concrete slabs, exposed steel profiles and frameworks, recycled wooden boards, and gravel pavements. 

Cliente Client
Ajuntament de Lleida
Arquitectos Architects
Estudi d'Arquitectura Toni Gironès
Superficie Floor area
PROYECTO INICIAL INITIAL PROJECT
Edificación building: 3.000m² (clima artificial artificial climate)
Espacios exteriores outdoor spaces: 12.000m² (clima natural natural climate)
Total: 15.000m² (clima artificial+natural artificial+natural climate)
PROYECTO CONSTRUIDO BUILT PROJECT
Edificación building: 6.000m² (clima natural natural climate)
Espacios exteriores outdoor spaces: 36.000m² (clima natural natural climate)
Total: 42.000m² (clima artificial+natural artificial+natural climate)
Presupuesto PEM Budget
PROYECTO INICIAL INITIAL PROJECT
Edificación building: 4.042.000€ (1.347€/m²)
Espacios exteriores outdoor spaces: 1.200.000€ (100€/m²)
Total: 5.242.000€ (350€/m²)
PROYECTO CONSTRUIDO BUILT PROJECT
Edificación building: 1.700.000€ (283€/m²)
Espacios exteriores outdoor spaces: 350.000€ (10€/m²)
Total: 2.050.000€ (48€/m²)
Fotos Photos
Estudi d'Arquitectura Toni Gironès, Fernando Alda