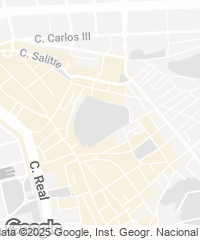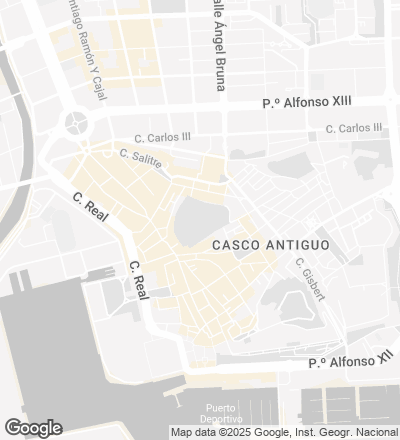 Located in Molinete Archaeological Park, in the historic center of Cartagena, the museum occupies the ground level and basement of the health center. The project was drafted – with the building of the Roman Curia already excavated –, with the intention of preserving the remains found and also of creating groups of spaces that would permit a volumetric restitution of a large portion of the building. In this sense, the project goes back to the decisions made in 2009, and has a collective spirit: it is the result of a city strategy, and hopes to become a cultural space connecting old and new.
The main aim of the museum is to orderly fit in the magnificent pieces found over the years in the Molinete excavations. It also offers the possibility of connecting with the site, as the beginning of a route throughout the whole archaeologcial space.
The intervention unfolds on three floors: the first connects with the exterior street and becomes a reception area for visitors. This level contains the general services and traces a first hall where many unique pieces are situated. The main hall is built with direct materials, steel sheet on walls, resin on floors, concrete ceilings and sisal wall coverings that evoke a material tradition and shelter from noise so that the pieces can become the key elements in the space.
The second floor approaches the excavation level, and is structured as a hanging balcony that does nos touch the remains and allows their observation. The descent is therefore gradual; it is a transition level and aims to be neutral. The materials are maintained: walls in varnished steel with sisal, and steel floors, but its spatial layout permits a frontier relationship between the entrance level and the excavation level, it is an itinerary rather than a living space. Even so, its dimension allows controlling spatiality, giving it a certain domesticity and friendliness. It is a place that keeps visitors in mind, not just the pieces on display.
The excavation level is the centerpiece of the intervention. A void of almost eight meters permits working the footprint of the Curia and obtaining its hypothetical restitution. The key decision is to act from a mixed condition. The old structures blend with the contemporary architecture, setting themselves apart but being a single organism at the same time. From the ceiling hangs a volumetric restoration manufactured in steel and translucid plastic bars, a canopy that permits seeing between its materials and suggests a disappeared space.
Cliente Client
Cartagena Puerto de Culturas
Arquitectos Architects
Atxu Amann, Andrés Cánovas, Nicolás Maruri (directores del proyecto project directors)
Colaboradores Collaborators
Nacho Álvarez-Monteserín, Javier Gutiérrez, Ana López, Pablo Sigüenza, Borja Aznar, Joachim Kraft, David Jiménez, Almudena Sánchez Buitrago, Denis Calle, Elena Gómez, Alexandra Torres de Ayala (equipo team); Andrés Cánovas, Nicolás Maruri (dirección de obra site supervision)
Consultores Consultants
eadAT Ingenieros (instalaciones mechanical engineering); José Miguel Noguera Celdrán, María José Madrid Balanza (directores de arqueología archaeology directors)
Contratista Contractor
UTE Cartagena Museo del Foro Romano
Superficie construida Floor area
1.056m²
Presupuesto Budget
831.722€ (PEM); 787€/m²
Fotos Photos
Luis Asín