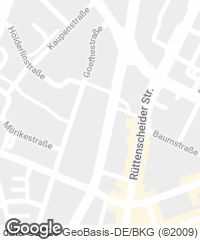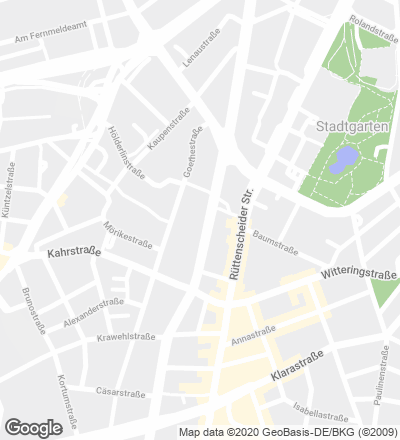 The museum Folkwang, founded in Hagen by Karl Ernst Osthaus in 1902, was the first museum of contemporary art in Europe. The most significant works were transferred from Hagen to Essen in 1922, from which point on, aside from a period when the National Socialists temporarily divested the collection, the museum was able to pursue a high level of collecting activity. Today, it is one of the most high profile museums of Classic Modernism in Germany. The existing museum building consisted of two parts: one built in the 1950s and a later addition that opened in 1983, though this was removed in 2007.
The new museum extension by David Chipperfield Architects complements the original listed building, preserving its integrity while perpetuating the architectural principle with an ensemble of six volumes and four inner courtyards, gardens, and covered walkways. The strengths of the old wing were threefold: single-level exhibition spaces; the arrangement of these spaces around two interior courtyards of different character; and the generous size of the windows that served to bring together the galleries and the city. These architectural principles are retained and developed in the new addition, which is an ensemble of six volumes and four inner courtyards linked by gardens and arcades.
The translucent alabaster-like facade is made of large rectangular recycled glass slabs in a green hue that changes with light. Inside, polished screed floors similar in tone and texture to the concrete plinth create a sense of solidity and continuity. The adoption of the old wing's ground-floor level in the new extension made it possible to create a 'horizontal' museum and preserve the qualities of the 1950s building. The publicly accessible areas connect seamlessly with the existing exhibition areas.
A generous open stairway leads from Bismarckstraße into the new foyer, which takes the form of an open interior courtyard with a restaurant and a bookstore, and is protected from the street by a glass facade. The temporary exhibition space is capped with a north-facing saw-tooth roof allowing diffused and variable illumination. A continuous grid runs across this vast space, forming part of the steel roof construction and providing a system for placing multiple partitions. This allows for a flexible reorganization of the space to cater for a wide variety of exhibition approaches.
Obra Work
Museum Folkwang
Cliente Client
Neubau Museum Folkwang Essen GmbH on behalf of Alfried Krupp von Bohlen and Halbach-Stiftung
Arquitectos Architects
David Chipperfield Architects Berlin;
David Chipperfield, Harald Müller, Alexander Schwarz (director de diseño design lead) —socios partners—; Peter von Matuschka, Ulrike Eberhardt, Eberhard Veit (directores de proyecto project architects), Wolfgang Baumeister, Gesche Gerber, Ilona Priwitzer, Mariska Rohde, Franziska Rusch, Thomas Schöpf, Manuel Seebass (equipo de proyecto project team), Markus Bauer, Florian Dierschedl, Ulrike Eberhardt, Annette Flohrschütz, Christian Helfrich, Barbara Koller, Nicolas Kulemeyer, Dalia Liksaite, Marcus Matthias, Sebastian von Oppen, Antonia Schlegel, Marika Schmidt, Gunda Schulz, Robert Westphal (equipo de concurso competition team)
Colaboradores Collaborators
Plan Forward, WBP Planungsgesellschaft (ejecución executive architects); W+P Gesellschaft für Projektabwicklung (control de proyecto project controlling); Ingenieurberatung Pühl und Becker VBI, Seroneit und Schneider (estructura structural engineer); Giesen-Gillhoff-Loomans, BBT Ingenieure (instalaciones services engineer); ISRW, Dr. Ing. Klapdor (física building physics); Dipl. Ing. Bernhard Spitthöver (incendios fire consultant); KonTec Fassadenberatung (fachada facade consultant); Arup Deutschland, Arup Ltd. (iluminación lighting consultant); Planungsbüro Meinholf Hasse (paisajismo landscape architect)
Fotos Photos
Christian Richters, Ute Zscharnt for David Chipperfield Architects
Croquis Sketch
David Chipperfield