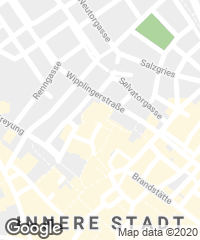 Aside from the atrocities of the Nazi regime, the city of Vienna witnessed in the 15th century a wave of anti-Semitism that ended with the Jewish quarter in 1420 and also with one of the greatest synagogues in Europe. After using the stones of its walls to build the university, the temple was stripped all the way to its foundations, which have been recently discovered below the urban center. Taking these circumstances as starting point – in this site and by initiative of Simon Wiesenthal –, it was decided to raise a memorial monument to pay tribute to the 65.000 Austrian victims of the Nazi Holocaust. The design has been carried out in such a way that in the same square, the Judenplatz, it will be possible to visit the museum that documents the life of the Hebrew community in the Middle Ages, the remains of the synagogue and the monument in remembrance of the victims of the 20th century.
As the result of an international competition (in which the proposal of the Londoner Rachel Whiteread won) the monument goes up on the remains of a concrete prism that offers a visual counterpoint with the statue of Lessing that stands on the same square. Of 7 meters in width by 20 in length and 3,80 in height, the parallelepiped represents the library with the bookcases on the outside and the door closed. Books are so proposed as symbols of the Hebrews' will to survive, establishing an analogy between the hermetic image of the library and the Jewish culture. Around this prism, strips of stone cover the floor with the names of the concentration camps where the Austrian victims of Nazism died.
Surrounding the monument, the intervention extends to the urban design of the square and its adjacent streets, which have been pedestrianized and are covered with the typical granite pavers of the historic center, reflecting new areas and spaces of transition with slabs of the same stone but a greater size. So as not to interrupt the continuity of the floor with lampposts or other kinds of urban furniture, the square is directly illuminated from the existing facades. Beneath the public space, the synagogue's perimeter – marked by a brass band that conceals the installations – determined the size of the exhibition rooms where the documents related to the life of Viennese Jews in the Middle Ages are kept, and which are accessed from the Miraschihaus, a center donated to the Hebrew community after the Second World War. In a unique way, Vienna is able to gather a monument in memory of those persecuted.
Cliente Client
Historisches Museum der StadtWien
Arquitectos Architects
Christian Jabornegg, András Pálffy
Colaboradores Collaborators
Dean Stubnja, Nicole David, Martin Gaudenzi; Óhlinger & Metz; KarlheinzWagner
Consultores Consultants
Walter Prause; CE-Planungs-Gesellschaft (instalaciones mechanical engineering)
Fotos Photos
Werner Kaligofsky