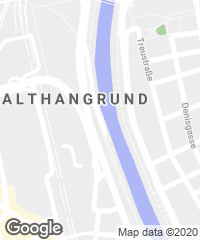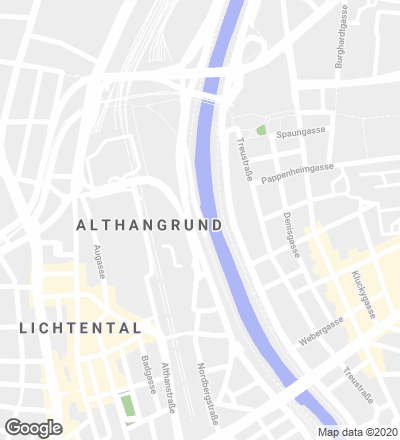 This project is part of the revitalization initiative undertaken for the Wiener Gürtel, the name given to an oversized and ring-shaped slice that cuts through the urban fabric of the city of Vienna. Historically, the Gürtel has separated the city from the hinterland and its waves of immigration. The configuration of the site is the result of the culmination of densely overlapping infrastructural elements, that is: the Spittelauer Lände is one of Vienna's most highly travelled roadways; the Danube Canal connects the city center with Germany and Hungary and is flanked by a busy bicycle path running along its banks; and lastly, three historical steps in the development of the railway system are physically displayed in the solid viaducts designed by Otto Wagner, the first underground and railway (no longer in use today), and the current subway network, respectively.
An area of the canal's banks has been revitalized by linking the water's edge to the city center. In the future, this area will also be connected to a university campus and a railway station, which are close by, via a pedestrian bridge. The new development, by being inserted in this context, shall perform as well as a means to attract and promote future interventions along the Danube waterfront.
The new building, consisting of a mixed program of apartments, offices and studios for artists, weaves like a ribbon through, around and over the arched bays of Wagner's viaduct, which enjoys the status of a protected structure and therefore may not be interfered with. The complex is divided into three main elements and interacts playfully with the existing viaduct, generating a multitude of different spatial relationships that can be appreciated both in the indoor and in the outdoor spaces. The perception of these spaces is stressed by the dialogue established between the building's suspended, cracked and aerodynamic volumes and the different speeds of the surrounding infrastructural elements.
The outdoor public spaces are enlivened by the insertion of bars and restaurants under the arches of the viaduct. The service area related to these functions flows through the remaining openings of the viaduct and then merges into the banks of the canal, generating a lively platform devoted to public leisure. The rooftops of the building have been conceived as private spaces for resting and retreat, areas which add to the visual activity taking place along the canal... [+]
Cliente Client
SEG
Arquitectos Architects
Zaha Hadid
Colaboradores Collaborators
Anne Beaurecueil, Paul Brislin, Markus Dochantschi, Edgar Gonzales, Douglas Grieco, Wassim Halabi, Peter Ho, James Geiger, David Gomersall, Clarissa Mathews, Garin O'Aivazan, Paola Sanguietti, Christina Beaumont, Adriano Gionnis, Markus Planteu
Consultores Consultants
Schindelar (estructura structure)
Contratista Contractor
Bilfinger-Berger
Fotos Photos
Margherita Spiluttini