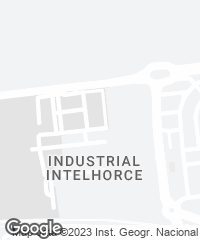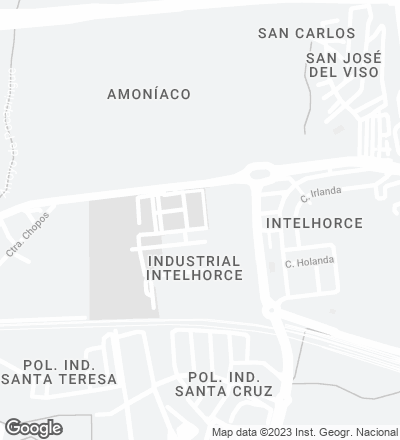 The refurbishment of the Intelhorce (Industrias Textiles del Guadalhorce) complex pursues transforming the place into a new logistic center for the company Mayoral Moda Infantil. The old building is recovered preserving its spectacular interior space and its concrete structure, adding a new envelope. The new facade of corrugated GRC panels improves the energy efficiency of the building and expresses the dynamic concept of 'fabric,' representative of the textile industry. The refurbishment of the building – built in 1963 by Ramón Vázquez Molezún and Manuel María Valdés – stems from three key objectives: to recover the existing structure as main element; to improve the building's energy efficiency and its adaptation to the new use; and to design a skin that represents the company's philosophy.
The main challenge was to integrate the three objectives, and this is how the design strategy emerges, consisting in the creation of a textile-like solar protection system as guideline for the final form: a 'dress to protect the building from the sun.' By using the largest GRC panels manufactured in Spain it is possible to create a new facade, like a pleated skirt that reduces solar radiation by 39%. The proportions of the cross section are used to integrate the folds in the building, so that the scale and form of the panels emerge from a geometric process of modulation of the existing structure, using the slope of the sawtooth roof as the system's main direction.
The textile inspiration is present both in the new facade of GRC panels covering the old shed and in the landscape design for the rest of the site, which is prepared to welcome new buildings  of the company. 
The plans for the rest of the plot involve an economical landscaping project covering more than 10 hectares, foreseeing that those spaces will be occupied by future constructions. This is achieved using recycled materials from the demolition of the buildings in the ensemble, placed according to the wool fabric structure, creating a pattern that organizes the exteriors.
The project preserves  the precast concrete structure of the building designed by Vázquez Molezún. Y-shaped columns support the double beams on which the roof rests, with  north-facing skylights.  
The project applies bioclimatic strategies where the use of simulation tools and digital analysis are essential. Aside from that of repairing the original concrete structure, one of the main challenges of the construction is the manufacturing and installation of the facade panels. The panels measure more than 13,5 meters in height (well beyond the recommended 7.5 meters), and their corrugated form – which increases rigidity –, together with the enlargement of the GRC shell, made them viable. The geometric complexity of the pieces, the inclination, and the variation of gravity centers made it necessary to use tools from the aerospace industry during their installation. 

Cliente Client
Mayoral Moda Infantil
Arquitecto Architect
Rafael Urquiza Sánchez
Colaboradores Collaborators
Equipo de diseño?Team: Alberto Urquiza Sánchez, Rafael Antonio Roa Hernández, Cayetana Núñez García, Miguel Ángel Porras Díaz, Jose Antonio González García, Jose Manuel Ruiz Soto, Blanca Gómez Gálvez, Alejandro González Rodríguez, Viviana Winkler Ojeda, Myriam Caballero Baena
Consultores Consultants
Consultora ingeniería?Engineering consulting: Santiago Pérez Vidal (arquitecto de proyecto project architect), ARUP (anteproyecto preliminary design), Cemosa (proyecto ejecución execution project)
Contratista Contractor
SANDO
Superficie construida Floor area
192.395 m² (total actuación total area); 27.228 m² (edificio principal main building)
Presupuesto Budget
28.000.000 €
Fotos Photos
Fernando Alda; Pedro García Sáez; Rafael Urquiza