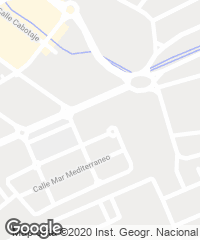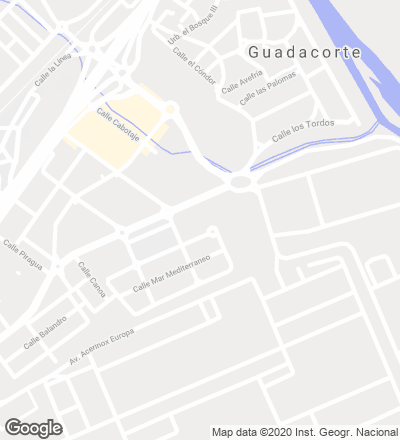 The project springs from the decision to build two towers instead of one, as the client requested, because with the height limit of 100 meters and a floor plan area of 1,000 square meters, when reducing the floor plan by half the slenderness ratio improves significantly. The resulting floor plan area – of just 500 square meters – demands connecting the two towers with a bridge. This, and the decision to make the floor plan circular, become the main features of a project that takes inspiration from the site where it rises, between two seas and the two continents that come together in the Strait of Gibraltar, and also in its mythological character – the legendary Pillars of Hercules that rose there to warn sailors of the edge of the known world, the 'non plus ultra'. The towers thus go up as two pillars of industrial concrete with calligraphic skins, and which speak of the myth and the traditional elements of local architecture: light, the color white and shade.
The towers are located practically at sea level in what used to be a marshland area, so the foundation had been carried out with prefab reinforced concrete piers of up to 40 meters in depth. Practically all the structure above ground is carried out with exposed white concrete.
The building process followed sustainability criteria: due to the water level height and to the poor quality of the terrain, the parking area is placed above ground, thus avoiding earthworks and retaining walls. In the same way, the design of the facade allows reducing energy use; on the one hand, the mass of the concrete latticework, of the core and of the slabs give the building great thermal inertia; on the other hand, the latticework protects the glass enclosure from sunlight. The harsh weather conditions – close to the sea, industrial environment, strong winds – has encouraged to use inalterable materials to reduce their maintenance and replacement needs: concrete with a water and dirt repellent treatment, anodized aluminum and marine quality stainless steel.
The impact of the parking space above ground is moderated by avoiding the use of asphalt. The circulation areas and the parking spots are paved, and the artificial lagoon around the towers, with treated and recycled water, improves the environmental and urbanization conditions. The gardening is done with low-maintenance plants that are adapted to their milieu: palm trees, olive trees, carob trees, oleanders...
Cliente Client
Valcruz
Arquitecto Architect
Rafael de La-Hoz Castanys
Colaboradores Collaborators
Jesús Román, Peter Germann, Markus Lassan, Alex Cafcalas, Ulrik Weinert, Iván Ucrós, Ángel Rolán, Margarita Sánchez, Nicolas André, Ivonne de Souza y Paola Merani; Rafael Vegas (arquitecto técnico quantity surveyor); Fernando Mont, Víctor Coronel (maquetas models); Luis Muñoz, Ascensión García, Martín García (infografías renders)
Consultores Consultants
Inepro S.L., NB 35 (ingeniería de estructuras structural engineering); IG Ingeniería y Gestión, Úrculo (ingeniería de instalaciones mechanical engineering)
Contratista Contractor
Sando; Schüco (ventanales y pasarelas de fachadas —muros cortina— windows and facade catwalks – curtain walls)
Fotos Photos
Roland Halbe